23rd October 2018
A Perfect Track Record in Sustainability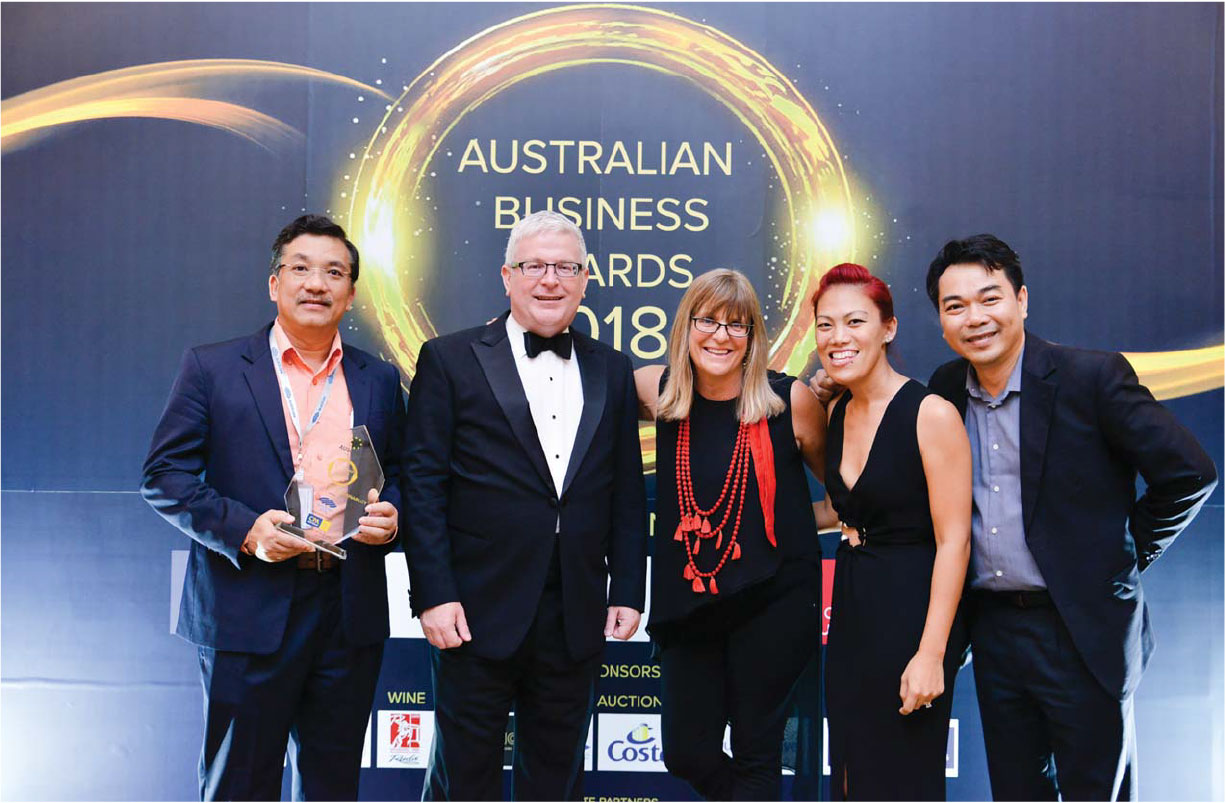 "NS BlueScope Vietnam won the Sustainability Award 2018 "
On march 23 2018, NS BLUESCOPE VIETNAM, a leading manufacturer of coated and pre-painted steel products for the construction market, scooped up the sustainability award at the Australian business awards 2018 hosted by the Australian chamber of commerce in Vietnam (AusCham).
The Australian business award honor impressive contributions by Australian-connected individuals and corporate entities in VN in the areas of sustainability in development, innovation, and business excellence, among others. 
The award recipients undergo a stringent selection process with panel member coming from the Australian embassy in VN, prestigious Australian education institutions, Auscham, and leaders of prominent Australian businesses that have a track record of operating in the Vietnamese market.
The sustainability award recognizes the sustainable footprints, attested through compelling initiatives and constant efforts for innovation, bringing long-term benefits to the community.
NS BlueScope Vietnam won the sustainability award this year by virtue of its valued contributions to community and sustainable business development through concrete acts.
Firstly, the company's products and services have left sustainable development footprints on a raft of industrial and commercial works meet the US' LEED (Leadership in Energy and Environmental Design) green building standards by applying Thermatech® on their products helps reduce iron roofing temperatures as well as lessen the impacts of urban heat islands that exacerbate the greenhouse effect.
In addition, NS BlueScope Vietnam utilizes their global activities and partners to share sustainability application to experts in construction industry in VN.
NS BlueScope Vietnam has engaged in penning and deploying a project to boost energy efficiency usage in production at its factory based in Phu My I Industrial Zone in the southern province of Ba Ria – Vung Tau, cut down 3 million kg of CO2 emissions, equal to the volume emitted by around 1200 cars in a year.
The support from customers and the achievements won over its 20 years of operations in the Vietnamese market have proven NS BlueScope Vietnam's commitment to sustainable development in the country.
"Our strength comes from doing what we deem the right things what is best for businesses and the community," said Vo Minh Nhut, NS BlueScope Vietnam country president.