4th August 2015
Best Business Organization Award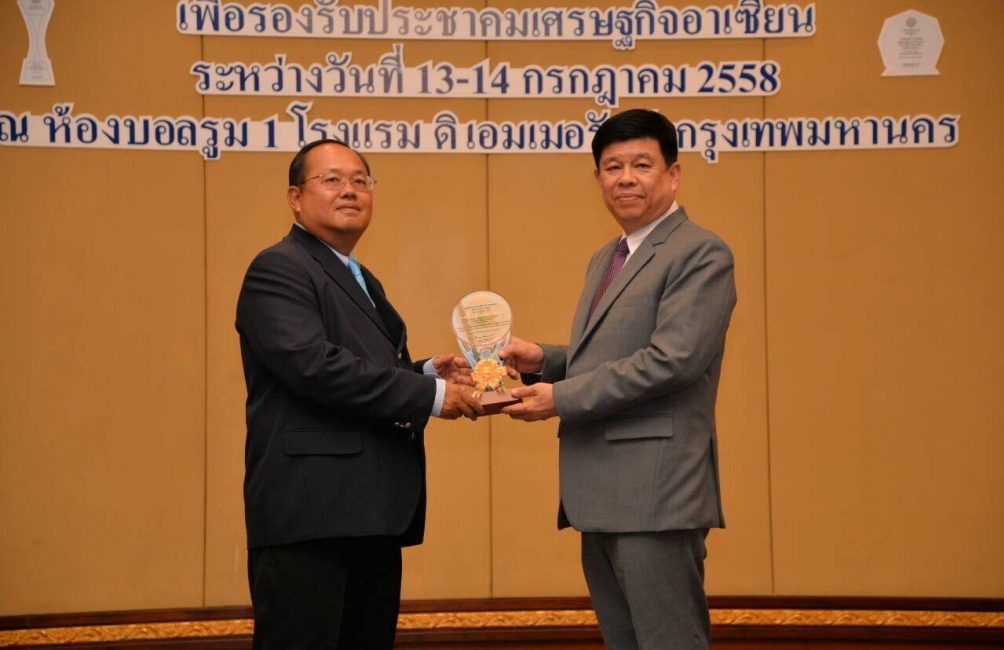 "NS BlueScope promotes the skill development by training company resources to have standard labour skills in steel metal sheet and steel structure… "
NS BlueScope (Thailand) Limited was selected for Excellent Business Organization Award for skill development promotion of the year 2014 from the Department of Skill Development. The event is held to honor the organization which establishes a skill development process. NS BlueScope promotes the skill development by training company resources to have standard labour skills in steel metal sheet and steel structure as well as educate representative from dealers and business partnersto take both quality and safety standards to another level.
In this event, the company was honored by General Surasak Karnjanarat, Minister of Labour Ministry of Labour joining the event to congratulate the company. There are 55 companies received the award.
Left Photo: Mr Korrakod Padungjitt (left) Vice President External Affair received the best business organization award for skill development promotion.