28th June 2016
BlueScope Authorized Dealer Workshop and Conference 2016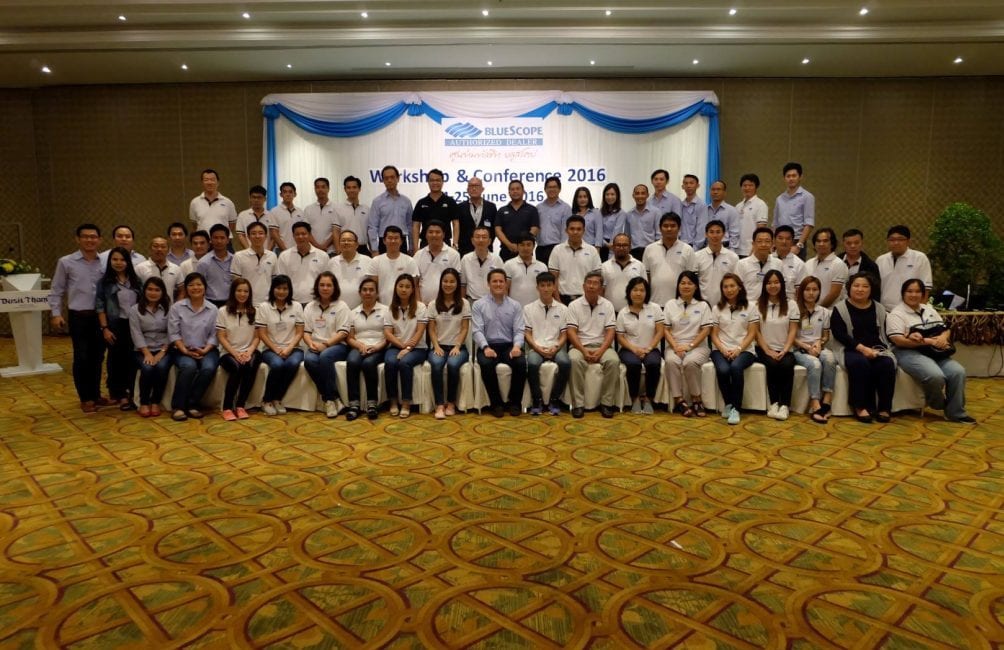 "The event was a great opportunity for the 30 dealers to network and exchange their views and opinions on doing business, and their experiences in the market."
BlueScope Thailand recently held its second Authorised Dealer Workshop and Conference – a two day event in Rayong and Pattaya.
The program incorporated a plant visit of our Map Ta Phut facility for our dealers to observe our high quality production line and BlueScope Training Centre. On the second day of the workshop, the BlueScope management team briefed dealers about the Authorized Dealer strategy, covering all areas such as safety, supply chain, sales and marketing.
The event was a great opportunity for the 30 dealers to network and exchange their views and opinions on doing business, and their experiences in the market.
Overall, the conference was most valuable in helping to shape the future success of the BlueScope Authorised dealer channel.