19th June 2015
BlueScope ZACS® COOL Launch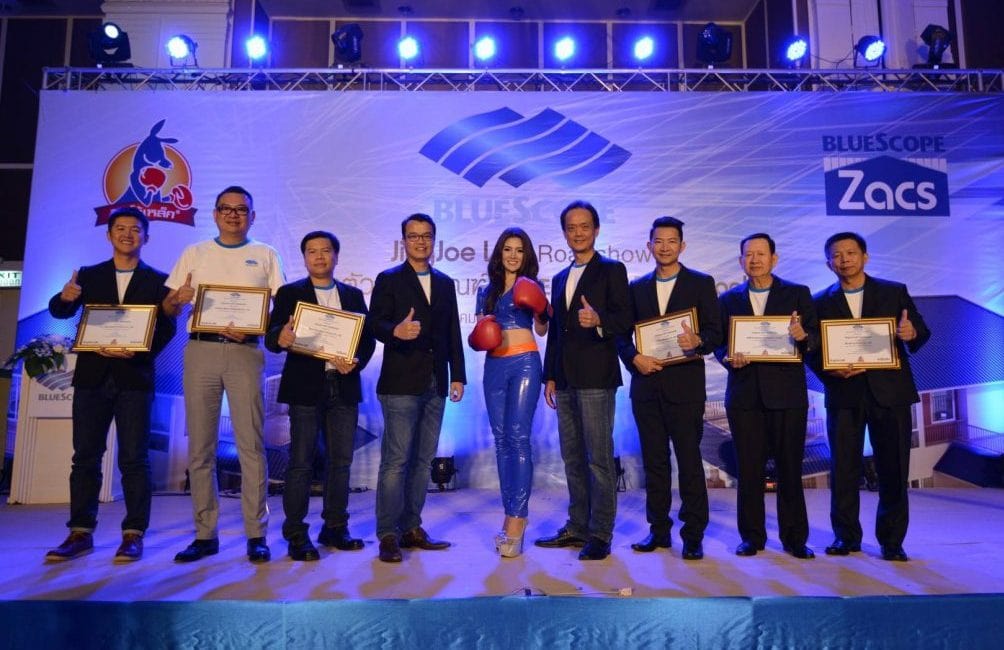 "BLUESCOPE Zacs® Cool with Zinc-Aluminum 55% coated steel is a high quality cost effective solution for roofing and walling and giving long lasting and smart looking buildings."
NS BlueScope Thailand recently organized BlueScope ZACS® COOL steel launching in Nakorn RajaSima province. There are many exclusive guests from roll-formers, architects and our local customers attended.
BlueScope ZACS® COOL with Zinc-Aluminum 55% coated steel is a high-quality cost effective solution for roofing and walling and giving long lasting and smart-looking buildings. Specially designed for residential projects. It was developed by using heat reflectance technology reflects more of the sun's heat, allowing both roofs and house to stay cooler. With 12 years warranty and 5 years warranty for colour fading.
Products in BlueScope ZACS® series include of BlueScope ZACS® 90, BlueScope ZACS® COOL, BlueScope ZACS® NATURAL, BlueScope ZACS® DAZZLE and BlueScope ZACS® 150 are covered by NS BlueScope warranty. For more information can contact BlueScope Authorized Dealers shop.
Apart from launching BlueScope ZACS® COOL , the interview session of BlueScope JingJoeLek® Distributor also held by introducing distributors and having certification ceremony.
There are 6 JingJoeLek® distributor in Thailand which are Munkong Steel Co., Ltd, WMI Emporium Company Limited, T-One Metalic Co., Ltd, Assava Metal (Thailand) Co., Ltd., K.C. Metalsheet Public Co., Ltd and Siam Thai Steel Industry Co., Ltd.