20th March 2019
NS Bluescope Malaysia Announces New Country President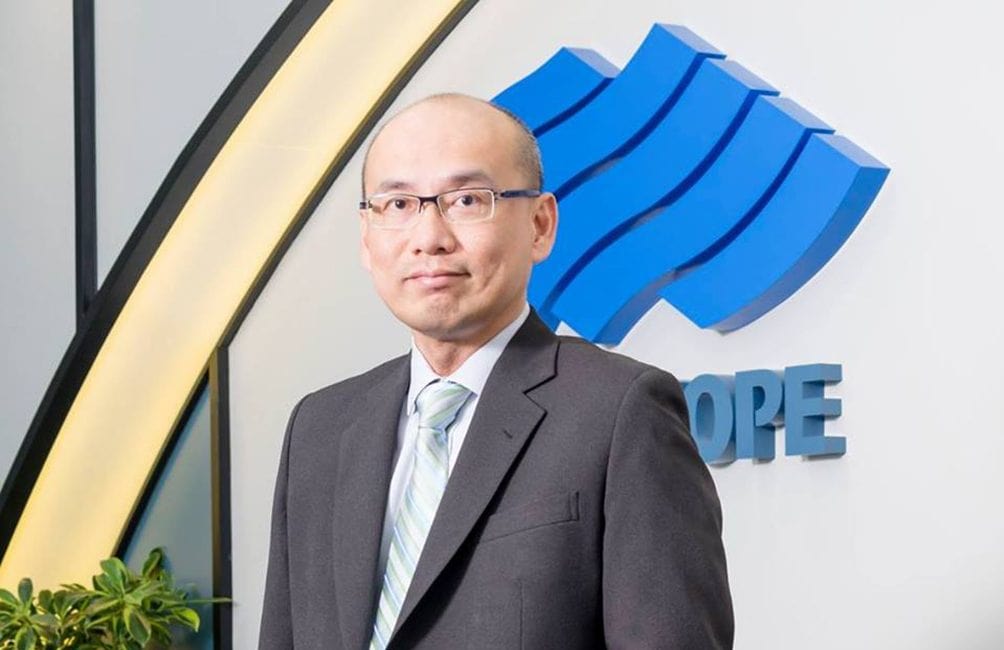 "The steel industry continues to experience growth despite fluctuating prices. The steady use of steel in various industries from manufacturing to construction across the region assures the demand is there."
KUALA LUMPUR – NS BlueScope Malaysia Sdn Bhd, a leading producer of flat steel products and building solutions, announced the appointment of its new Country President, Koh Boon Hong, the first Malaysian to be appointed to the position since its inception in Malaysia more than 40 years ago.
Koh will oversee operations in Malaysia, Singapore and Brunei and kick started his role with confidence in achieving a 12% growth in sales compared to the 2018 financial year which ended in June 2018.
"The steel industry continues to experience growth despite fluctuating prices. The steady use of steel in various industries from manufacturing to construction across the region assures the demand is there.
We are confident about sustaining our growth at 12% year-on-year by continuously improving our business processes, embracing digitalisation in the production line, and strategic acquisitions in 2019," shared Koh.
NS BlueScope Malaysia's largest customer base are from the building and construction industry. Key products for the Malaysian market include Colorbond®, Zincalume®, and TrueCore® for the highly-demanding requirement in commercial and industrial buildings; as well as BlueScope Zacs® for the ubiquitous light commercial small businesses and residential homes based on the high demand we have seen for it in the last 12 months.
The company has several key focuses for 2019 with the primary being to localize raw materials even more to reduce lead time to service customers better while staying cost competitive in response to rapidly changing market conditions.
The production line is expected to be improved with investments in technological upgrades to various sections of the coating line which would minimize waste, increase throughput, and ensure even higher level of quality consistency. "Our HR focus will be in upskilling as well as cross-skilling staff, not only to efficiently manage our upgraded production lines but to build their career paths in the age of digitalisation" added Koh.
NS BlueScope Malaysia will also focus on the consumer experience with an initial investment of RM 300,000 on a digital platform. This platform will feature, among many other things, product ranges and visualization tools that allow home owners to change their roof styles and colours in "virtual reality" to see what suits their own house best. This will provide the ability to connect to contractors and stores operated by BlueScope Authorised Dealers as part of a fully integrated platform. The digital platform is expected to roll out in phases to roofing providers and home-owners from mid-2019.
Koh aims to constantly create the most efficient economic and customer driven approach supported by the company's best in class business practices, culture and belief for coated steel business in the region. The company also engages with stakeholders and the communities actively so that the business can thrive sustainably.
"We are also very excited about Tun Dr Mahathir's vision to make Malaysia the Asian Tiger again in terms of economic growth. As a leading industry player, we are looking forward to contributing more in improving our industry by advocating for improved steel quality benchmarks and stricter enforcement of standards compliance. Maintaining a high standard of quality steel being traded in Malaysia can help us and other players in the industry produce high quality products sustainably on our journey to becoming a high income economy," concluded Koh.
Koh has gained extensive experience over the years both within NS BlueScope and the industry. He joined NS BlueScope in 2006 and over the 12 years has led various strategic business units in leadership roles throughout Malaysia, Singapore, Borneo and Indonesia.
Prior to joining the steel industry, Koh accumulated valuable operational knowledge across varied sectors including chemical engineering, service and air forwarding industry. His extensive experience of working in international markets gives him a culturally and professionally diverse perspective towards the business, while strengthening the core values of focusing on accelerated growth and customer success.