7th April 2016
NS BlueScope Malaysia Launches 'Connaction'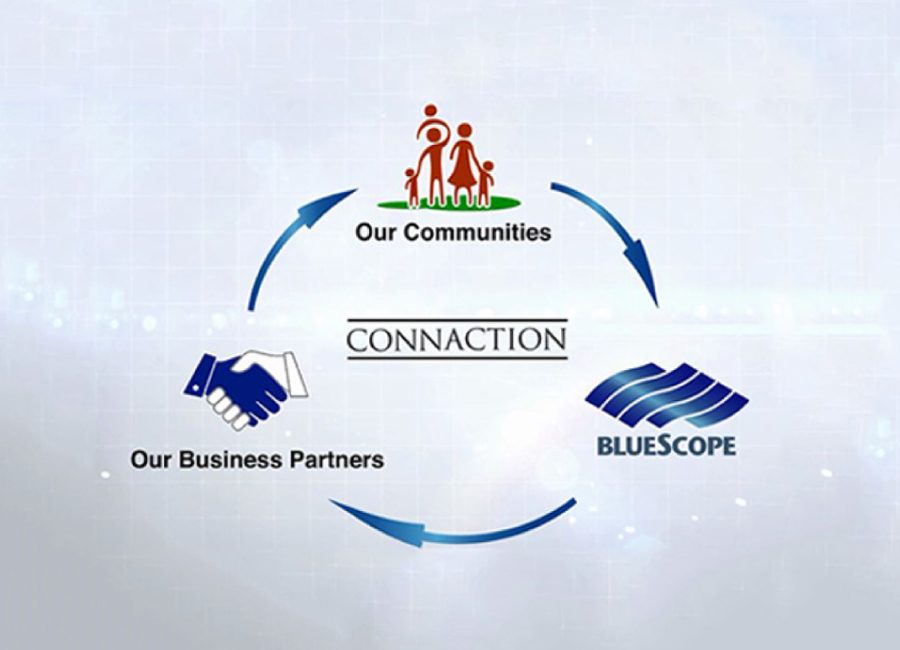 "We pledge to continuously contributing to the well being of our communities… "
Share our Joy on the launching of Project CONNACTION , short for 'Continuous In Action', BlueScope Malaysia's CSR Program with our business partners and NGOs to bring improvements to the lives of the people in the communities in which we operates.
CONNACTION was launched by Mr Pongsak Padungkarn, the Country President of NS BlueScope on March 9, 2016 at the residence of the Australian High Commissioner in Kuala Lumpur The launch was attended by His Excellency Mr Rod Smith, the Australian High Commissioner to Malaysia and Australian Trade Commission officials, Project CONNACTION partners, distinguished guests and the management team of NS BlueScope Malaysia. In his remarks, the Australian High Commissioner Rod Smith congratulated BlueScope on its business success in Malaysia and commended the company for its strong commitment to CSR.
The first CONNACTION project was completed in collaboration with Engineers Without Borders, Monash University Malaysia Student Chapter that saw all parties installing, retro fitting steel structures, roofing and wall cladding for Positive Living Community in Batu Arang, Selangor.
As a good corporate citizen and in line with OUR BOND, NS BlueScope has been giving back to the communities in various CSR projects in the past which included Post-Flood Relief & Rehabilitation Campaign held in Kelantan in July 2015, Health Screening Health Camp in conjunction with World Heart Day at Kampung Bukit Kapar Selangor in September 2015 and many more. With the launch of Project Connaction, we pledge to continuously contributing to the well being of our communities.