19th August 2015
NS Bluescope Progressing For The Advancement of Architecture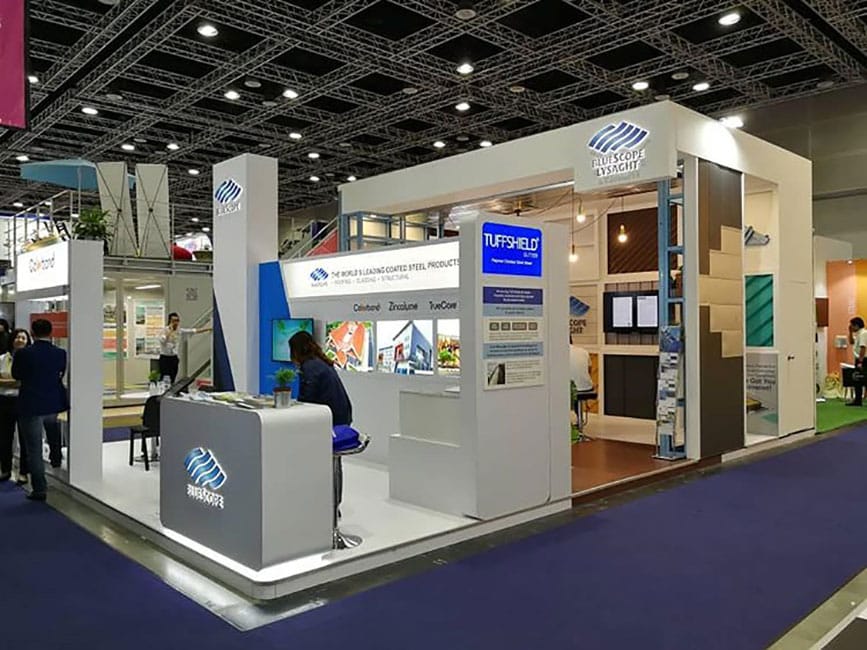 "ARCHIDEX allows us a lot of instrumental exposure to directly reach out to our customers, this is a good way for us to introduce our quality products. "
KUALA LUMPUR, 17 August 2015 – NS BlueScope Malaysia (BlueScope), one of the world's leading steel manufacturers proudly took part in ARCHIDEX 2015, a platform that showcases and introduces products related to the architecture, design and building industry to a wider market. Drawing large crowds ARCHIDEX is Malaysia's largest annual trade exhibition that has evolved from covering just the interior design industry to every segment encompassing the entire architecture, design and building trade.
The exhibition held from 12th August to 15th August, 2015 highlights BlueScope's commitment in setting new industry benchmark which meets the growing demands of a changing built environment giving the company a competitive edge standing against the rest. During ARCHIDEX 15, BlueScope introduced its ZINCALUME® steel's patented Activate™ technology as the highlight of the exhibition which makes ARCHIDEX the first event to showcase this new product. Only introduced to its customers during an Australia Plant visit in May of this year, this product is yet to be officially launched and available to the Malaysian market.
Commenting on BlueScope's participation in the exhibition Mr. Pongsak Padungkarn, NS BlueScope's Country President for Malaysia, Singapore and Brunei said, "ARCHIDEX allows us a lot of instrumental exposure to directly reach out to our customers, this is a good way for us to introduce our quality products. We have received countless response and many enquiries, ARCHIDEX empowers us to directly connect with architects and interior designers and is an important platform for us to showcase our new collections."
During the exhibition BlueScope's booth stood out with its one of a kind booth set up themed "Steel Innovation" designed to focus like an atom, featuring the ZINCALUME® steel with Activate™ technology and new colour offering of Clean COLORBOND® steel with Thermatech® technology.
Customers of NS BlueScope such as Asia Roofing Industries, NS BlueScope Lysaght, Swissma Building Technologies and United Season were also present at the exhibition, showcasing other products and services to guests at the event. Over 30,000 guests attended ARCHIDEX15, consisting of professionals in the building and construction industry such as architects, consultants, quantity surveyors, developers, contractors as well as architecture undergraduates from various local universities.