1st August 2017
NS Bluescope Unveils Connaction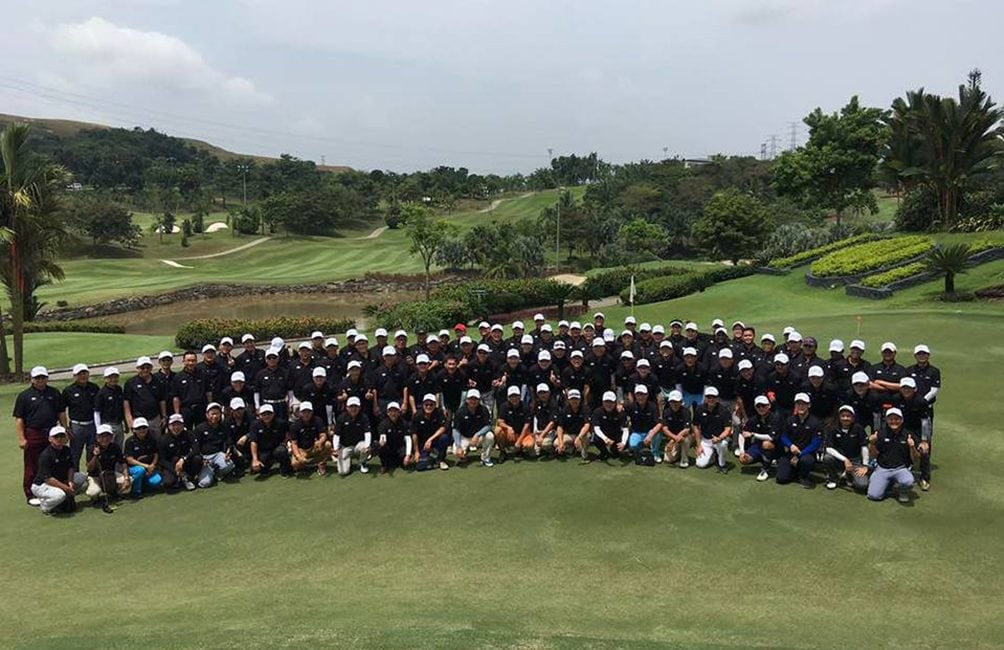 "Efforts under CONNACTION in the coming years will cover a broader CSR scope, covering community care, animal protection, environmental sustainability, heritage conservation as well as education and skill development. "
CSR Project's New Goals at the 11th Zincalume Cup Golf Tournament And Dinner
PUTRAJAYA, 26 July: Leading steel manufacturer NS BlueScope Malaysia plans to strengthen and broaden its CSR initiatives in the coming year.
This was unveiled by Mr Pongsak Padungkarn, NS BlueScope Country President for Malaysia, Singapore & Brunei, during the 11th Zincalume Cup Golf Tournament and Dinner, held at Palm Garden Golf Club and Le Meridien Putrajaya yesterday.
During his speech at the annual networking event, he highlighted the work done over the past year under the company's CONNACTION (which stands for 'Continuous In Action') initiative, a CSR project launched last year.
The casual and festive affair was attended by 250 of the company's key customers and business partners, including major roll formers, consultants and representatives from trade associations and NGOs.
"Last year marked a significant milestone in our community outreach efforts. In March we launched CONNACTION, a CSR initiative with business partners and NGOs to bring improvements to the lives of the people in various communities across Malaysia," said Pongsak during his opening speech, adding that under this overarching initiative, the company undertook several projects to provide adequate shelter roofing support to identified communities that required assistance, together with its partners.
Among the projects were an English outreach centre for the Positive Living Community in BatuArang, Selangor; a community training centre for an Orang Asli community in Chenderiang; two model IBS (Integrated Building System) houses with Port Dickson Polytechnic; the Zomi educational centre in KampungAttap, Kuala Lumpur; and a community home in Kilanas, Brunei.
"Our communities are our homes, and the duty of uplifting Malaysia rides on the shoulders of all Malaysians. Similarly, as a responsible corporate citizen, it is only right that we care for the environment, create wealth, respect local values and encourage involvement," said Pongsak.
Efforts under CONNACTION in the coming years will cover a broader CSR scope, covering community care, animal protection, environmental sustainability, heritage conservation as well as education and skill development.
Pongsak added that the CSR projects would not have been a reality without the help and dedication of the company's partners and urged more to come forward to be part of NS BlueScope's community outreach in the coming years.
During the dinner, Pongsak presented tokens of appreciation to the partners who had contributed towards their CSR initiatives the past year, namely United GI Products SdnBhd, Swissma Building Technologies SdnBhd, Duro Metal Industrial (M) Sdn Bhd, Sky Zip Metal SdnBhd, SuperspanSdnBhd, Asia Roofing Industries Sdn Bhd, NS BlueScope Lysaght Brunei Pte Ltd and NS BlueScope Lysaght Malaysia Sdn Bhd.
The annual Zincalume Cup Golf Tournament and Dinner is one of the key networking events for NS BlueScope's customers and business counterparts, leading players in the Malaysian steel industry. The event is named after one of the company's key products, Zincalume Steel, BlueScope's proprietary aluminium-zinc coated steel, which offers superior corrosion resistance performance. The strength of Zincalume steel signifies the strong relationship of BlueScope and its customers that last over many years.