3rd April 2015
The Bond Club Australian Red wine tasting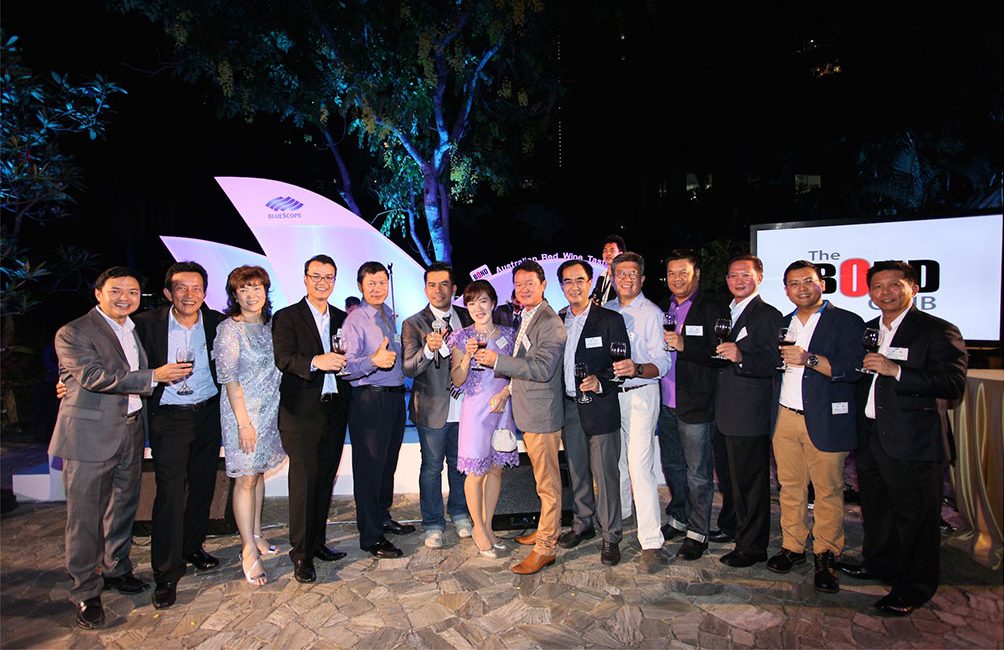 "The Bond Club in Thailand has started the activities with Thai architects since 2013 in order to sincerely recognize their trust in BlueScope products and service."
On 2nd April, 2015, the Australian Ambassador to the Kingdom of Thailand H.E. Mr Paul Robilliard and NS BlueScope (Thailand) hosted an exclusive party at his residence in Bangkok. At this joyful "The Bond Club Australian Red wine tasting", H.E. Mr Paul Robilliard and Mr. Somkiat Pintatham President of NS BlueScope welcomed prominent members of Thai architects and BlueScope customers.
Among the attendees were Mr.Pichai Wongwaisayawan, President of the Association of Siamese Architects under Royal Patronage and Mr.SathirutTandanand, President of Architect Regional Council ASIA.
The Bond Club in Thailand has started the activities with Thai architects since 2013 in order to sincerely recognize their trust in BlueScope products and service. The Bond Club Australian Red wine tasting night is the recent series of it by cooperating with Australian Embassy and Australian Trade Commission. Australia's wine regions produce more than 100 different grape varieties and over 30 million glasses of Australian wine are consumed worldwide every day. Australia is home to some of the oldest wines in the world, dating back to the 1850s. Australia has more than 60 designated wine regions across the country and has developed a worldwide reputation for its award-winning wines.
During the event, eight outstanding red Australian wines were served for tasting. Many Guests were savouring Australian wines, and they enjoyed the taste of those wines while exchanging their views on various topics in very friendly atmosphere.