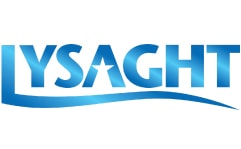 THERE IS NO EQUIVALENT
EXPERT IN PROVIDING THE LEADING COATED STEEL SOLUTION
Ns BlueScope LYSAGHT® – The global steel manufacturer inheriting with over 165 years of experience from Australia, specializing in unique and modern steel coating technologies for project, meeting all specification requirement while ensuring a comfortable and energy-saving workspace at the efficient return in investment. LYSAGHT® focuses its strength in three main fields: Setting up new standards for industrial plants with Roofing and Walling solutions; contributing to the development of high-tech agriculture with Lysaght® Argrished® solution, and modernizing urban areas through a number of skyscrapers with its unique solutions of Bondek® II
 "LYSAGHT – THERE IS NO EQUIVALENT"
LYSAGHT is a global corporation with over 165 years' experience in providing preeminent and unique coated steel solution comes from Australia, meeting all specification requirement while ensuring a comfortable and energy-saving workspace at the efficient return in investment.
LYSAGHT stands out due to 4 competitive advantages. With these 4 outstanding advantages, Lysaght has been creating superior products in all aspects and meeting all construction requirements, being the top choice of both domestic and foreign investors
Setting new trends in the market
Bringing a contemporary architectural beauty through premium materials, aesthetic products, and professional installation service.
Inherits over 165 years achievements and legacy from Australia 
Owning the most advanced equipment according to Australian standards, a team of high-expertise and skillful engineers, advanced software and a thorough process.
NS BlueScope Lysaght Vietnam Resources Download