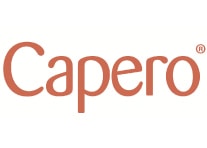 Robust and modern roofing solutions for contemporary designs.
Today's contemporary architecture calls for elegant low-pitched roofs, which is perfect fit for steel roofs. CAPERO® steel roofing is made to answer all these needs with all the desired features with its signature style, strength and durabilty.
Product Features
Elegant, cooling comfort, secure and all weather durability – CAPERO® steel provides you all the necessary features that you need for your home. Added with high tensile strength and relative lightness, roofs by CAPERO® steel are not only more robust than conventional roofs but it also require less structural support.
Textured Finish for Aesthetic Beauty
CAPERO® finish coat is made of custom formulated polyester paint system with high performance pigments with nominal dry film thickness of 14µm.
Universal Corrosion Inhibitive Primer
Proprietary corrosion-resistant primer coat with nominal dry film thickness of 3µm, CAPERO® steel is protected with good finishing coat adhesion for supreme corrosion resistance.
Made of BlueScope's Proprietary Technology
CAPERO® steel is made of ZINCALUME® steel (AZ150) , using BlueScope's proprietary metallic coating technology with 55% aluminium, 43.5% zinc, 1.5% silicon.
Warranty for Your Peace of Mind
CAPERO® steel comes with warranty against perforation by corrosion for up to 25 years, flake and peel for up to 10 years and excessive colour fading up to 5 years.