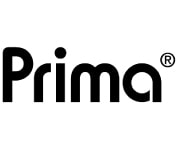 Innovation of coated steel.
The pre-painted steel developed by NS BlueScope (Thailand) Limited with formulation to suit Thailand's environmental conditions.
Product Features
Prima® steel is developed by NS BlueScope (Thailand) Limited using high quality paint over Zinc-Aluminium 55% Coating AZ100 steel which gives it good corrosion resistance, excellence formability, long life and makes it highly durable in Thailand's environmental conditions with attractive appearance. The technology used on Prima® steel ensures that paint will not crack or peel during standard roll forming.
Available in Range of Attractive Colours
Prima® is available in a range of colours to meet your needs.
Designed for Roofing and Walling
Prima® steel is specially designed for roofing, walling cladding, and accessories, meeting customers' manufacturing requirements and end users performance exceptations.
Prima® steel is a cost effective alternative for roofing and walling with Zinc-Aluminium 55% Coating AZ100 G300/G550 steel