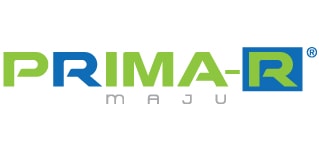 PRIMAMAJU-R®
steel, the longer lasting solution for your roofing and walling needs.
Designed with corrosion resistance to outlast pre-painted galvanised steel (PPGI), PRIMAMAJU-R® steel's unique 55% Aluminium, 43.5% Zinc and 1.5% Silicon coating offers affordable and longer lasting protection.
Product Features
The newly improved PRIMAMAJU-R® is manufactured in accordance with BlueScope quality assurance and certification of ISO9001 and offers realistic warranty backed by BlueScope; proves that warranty numbers doesn't equals quality but actual test data does.
Better Solar Reflectance Performance
Introducing the new generation of PRIMAMAJU-R® Steel incorporated with the REFLEC™ Technology: with better solar reflectance performance, reducing the roof surface temperature up to 3˚C* compared to the previous generation. An innovative technology from BlueScope, REFLEC™ Technology had the ability to reflect IR rays from roof surface, thus making it cooler. With the new cooler performance of REFLEC™ Technology in PRIMAMAJU-R® Steel, you can be assured of getting coolest and toughest building solution that also reduces energy consumption required to cool the indoor air to keep you in the state of maximum comfort.
Four Times More Durable Than Galvanised Steel (GI)
Corrosion Resistance performance is the key focus for PRIMAMAJU-R® Steel. Research has proven that with its AZ100 proprietary coating formula of 55% Aluminium, 45% Zinc and 1.5% Silicon, PRIMAMAJU-R® is able to provide greater durability and up to 4 times longer life span against corrosion as compared to the conventional zinc coated Galvanised Steel (Z180 GI).
Accredited for Environmental Sustainability
Environmental sustainability is a continuous effort and commitment from BlueScope. We ensure our customer meet the highest standard in both quality and efficiency with the environment's best interest at heart. There is no better way to demonstrate our commitment than the green accreditation from renowned independent bodies. PRIMAMAJU-R® Steel is accredited with ECO-LABEL by SIRIM QAS International, a member of the Global Ecolabelling Network (GEN). The SIRIM ECO-LABEL certification identifies a product's overall environmental impact and the communication of its environmental information to consumers and businesses. Through this scheme, the product undergoes independent evaluation; and certified by SIRIM on its environment performance against criteria which include the composition of raw materials used, hazardous substances management and waste and energy management in the entire manufacturing operation cycle.
Warranty for Your Peace of Mind
PRIMAMAJU-R® Steel is backed by BlueScope's material warranty** :
Up to 15 years against perforation by corrosion

Up to 10 years against flaking and peeling

Up to 5 years against excessive colour fading