15th March 2019
Steel Architectural Award 2019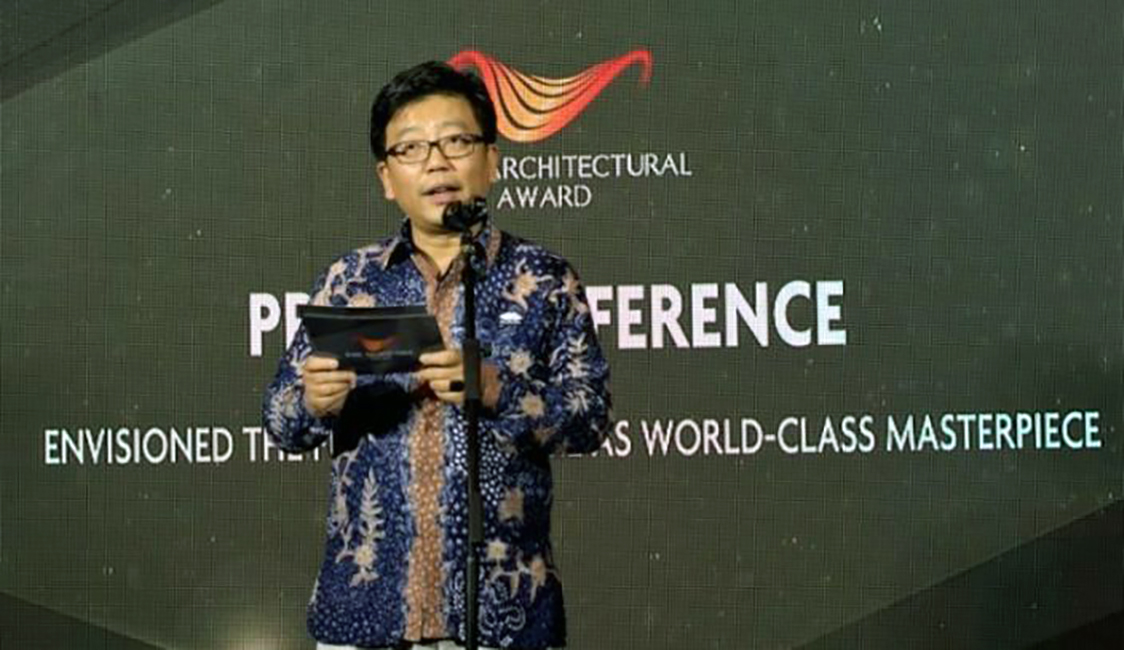 "The award shows a diversity of visions and increased awareness to use coated steel in their future projects. "
PT NS BlueScope Indonesia once again held the Steel Architectural Award 2019, with the theme "Envisioned The Future of Steel As World-Class Masterpiece" that will include participants from architects, project owners, contractors and artists.
The Steel Architectural Award 2019  consists of various categories of awards including Commercial Architecture, Industrial Architecture, Infrastructure and Public Architecture, Residential Architecture, Energy and Mining Architecture and the latest category of Artwork Object for artists who use coated steel in their art.
This award not only recognises building project professionals and artists who have fresh ideas, design innovations, and unique masterpieces for making steel-based buildings or masterpieces, but also shows a diversity of visions, and increased awareness to use coated steel in their future projects.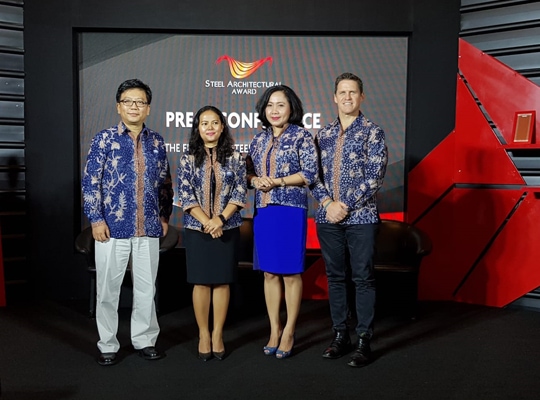 In organizing the Steel Architectural Award 2019, the assessment of entries entered was conducted by Mr Yan Xu , President Director of NS BlueScope Indonesia and architects who are recognized internationally and are renowned in the fields of design and architecture, including Mr Tan Tik Lam – ArchDaily & Principal Architect at Tan Tik Lam Architects, Mr Alvin Tjitrowiryo – alvinT Founder & Creative Director, Mr Ario Andito – Architect, StudioSae Founder & Founder of Parametr Architect Bureau, and Ms Beta Paramitha – Architecture Lecturer at the Indonesian University of Education.
All entries received have undergone an assessment by a panel of judges. The use of coated steel material became the main assessment criteria at this award, followed by optimization of forms, creativity in building functions, encouraging the development of the surrounding environment and the implementation of the concept of green buildings.
"We are proud to be able to bring back the Steel Architectural Award in its second year. Every year, various architects, developers and building project owners have impressed us with their new creativity and diversity of vision using coated steel as the basic material of their project, "said one of the judges, Mr Yan Xu.
"We received more interesting entries than last year. This year we also received entries in the form of art masterpieces from artists who manifested their work with main steel materials and the judges emphasized their assessment of creativity from strong, durable, and capable of flexible application of steel to buildings and works of art, " Yan Xu continued at a press conference on Tuesday (12/3) at the Mulia Senayan Hotel, Jakarta.
As the main initiator of the Steel Architectural Award 2019, on the very same day, COLORBOND® also held the COLORBOND® Steel Architectural 2019 Seminar. The seminar brought in prestigious speakers from the world of architecture and design such as renowned architects Norihiko Dan and Peter Stutchbury.
The Steel Architectural Award 2019 and the COLORBOND® Steel Architectural 2019 Seminar are the final series of the "COLORBOND® Events – COLORBOND® Transforms The Flair of Art Into World-Class Masterpiece", which began on September 2018. To carry out a holistic approach to the use of coated steel materials in Indonesia, COLORBOND® in collaboration with Leonard Theosabrata held a workshop – INDOESTRI Day. In addition, COLORBOND® also collaborates with educational institutions to provide education and inspiration regarding coated steel materials for future architect candidates for Indonesia by holding coaching clinics at 5 universities in Indonesia.