8th July 2016
BlueScope Student Design Award 2016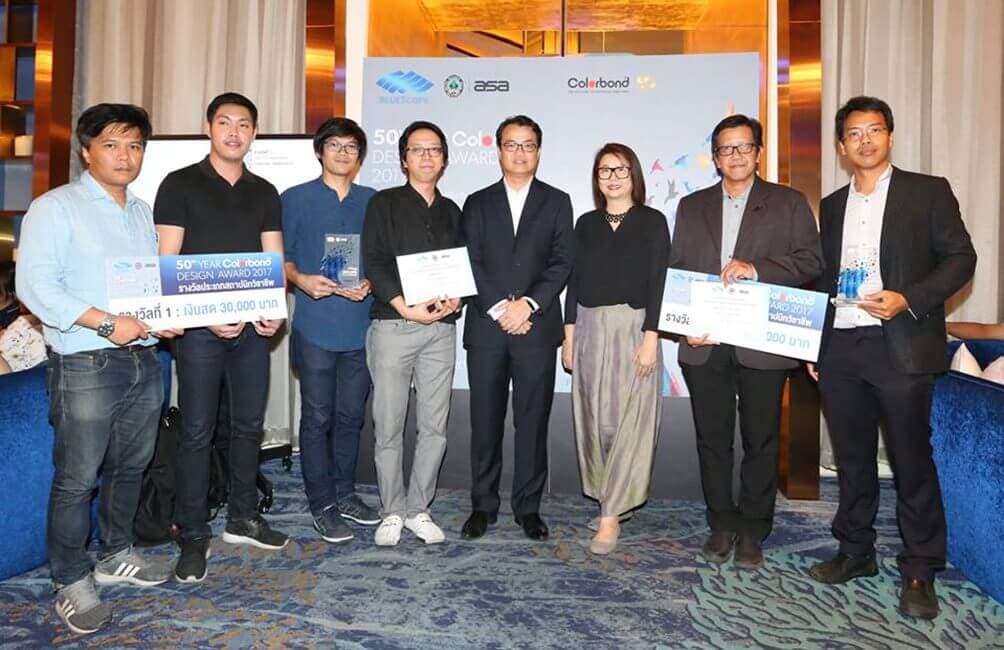 "The competition is open to university students who can work individually or collaborate in teams to apply their skills in creative ways, using design in the context of the future of steel building."
NS BlueScope Thailand recently announced the winners of this year's BlueScope Student Design Awards competition at a movie night event for a group of its architect customers and students.
In the competition's second year, NS BlueScope Thailand in collaboration with The Association of Siamese Architects, under Royal Patronage (ASA), challenged university students across Thailand to create their design concept and technique for metal sheet design building.
The competition is open to university students who can work individually or collaborate in teams to apply their skills in creative ways, using design in the context of the future of steel building. The purpose of the competition is to motivate university students to be innovative and explore new ideas for architectural steel design. This year's competition produced more than 150 projects.
This year's first prize was awarded to HeesamUsmani from Rajamangala University of Technology for a project named Shelter for Homeless. Dechakom Boonma, VP Marketing Thailand and two of the judging committee from ASA attended the awards ceremony to congratulate the winners.
More than 200 architects attended the event, which is just one in the specifier relationship program, designed to enable customers to meet and exchange their views on metal sheet architectural design.