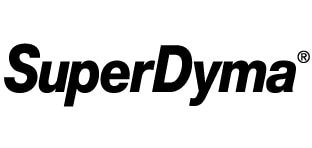 High tensile and highly corrosion-resistant coated steel sheets.
SUPERDYMA® is a coated steel that made form hot-dip continuous process.
Product Features
NS BlueScope (Thailand) Limited, a leading manufacturer of coated steel & colour coated steel, entrusted by Nippon Steel & Sumitomo Metal Corporation (NSSMC), to manufacture and distribute SUPERDYMA®, a highly Corrosion-resistant Coated Steel Sheets.
High Build Quality
SUPERDYMA® is a coated steel that made from hot-dip continuous process. It has high corrosion resistance property in corrosive environments.
• A coating of Zinc with 11% Aluminium, 3% Magnesium
• SGMCC, SGMC400 and SGMC570 (Ref. JIS G3323:2012)
• G250, G300, G450, G500 and G550 (Ref. AS1397)
Superior Corrosion Resistance
SUPERDYMA® has higher corrosion resistance as compared to a hot-dip galvanised steel sheet in a corrosive environment. SUPERDYMA®'s coating forms the film that protects the surface from water and exposure to air. This leads to control corrosion reaction which yields a low corrosion rate in highly corrosive environments
Longer Lifespan
SUPERDYMA® has longer steel lifetime in a corrosive environment.
Low Maintenance
Due to its durable features, SUPERDYMA® is easy to maintain hence reducing long term maintenance cost.
SUPERDYMA® Product Brochure