18th May 2017
Thailand Architect Expo 2017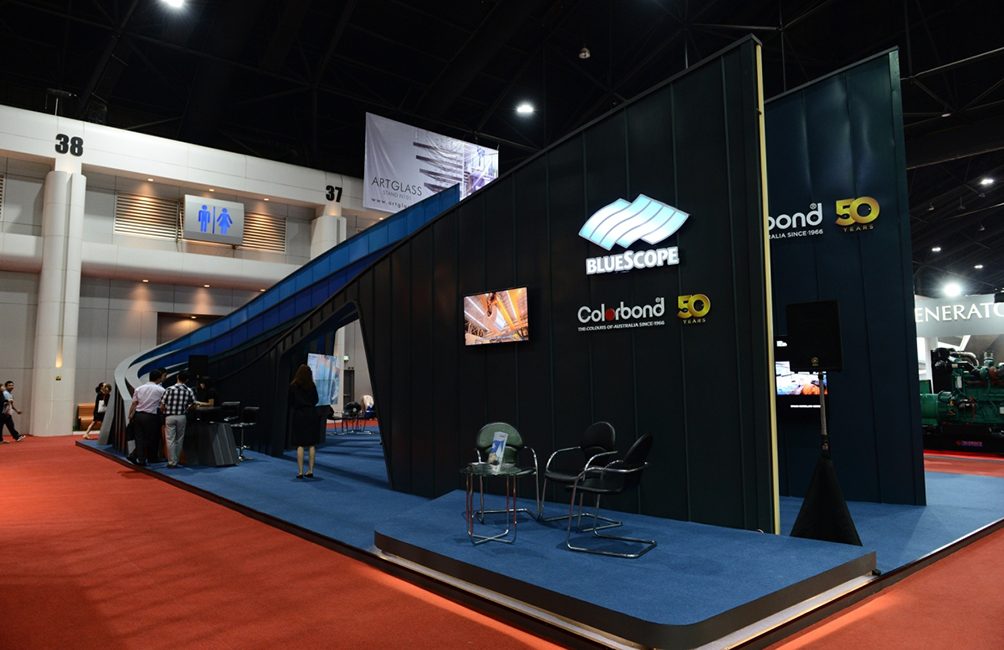 "In the booth, there was a photos exhibition to present 50 highly outstanding projects in each field in design and construction work for commercials, institutes, public buildings, and residential homes."
NS BlueScope Thailand recently participated Architect Expo'17 the ASEAN's largest building technology exposition. This year BlueScope showcase LYSAGHT 360 SELECT SEAM™ made from COLORBOND® steel in variety of colours for booth design and decoration.
In the booth, there was a photos exhibition to present 50 highly outstanding projects in each field in design and construction work for commercials, institutes, public buildings, and residential homes, etc. The aim was to spark new inspiration in design, construction and the use of metallic coating and paint coated metal products for the Thai market, especially among architects, students and interested people visited the booth.
Winning project from BlueScope Design Award 2017 were displayed by using multi media to draw attention booth visitors. The booth was well-attended by a large crowd of architects, engineers, contractors and other people.