24th October 2018
Architect Expo 2018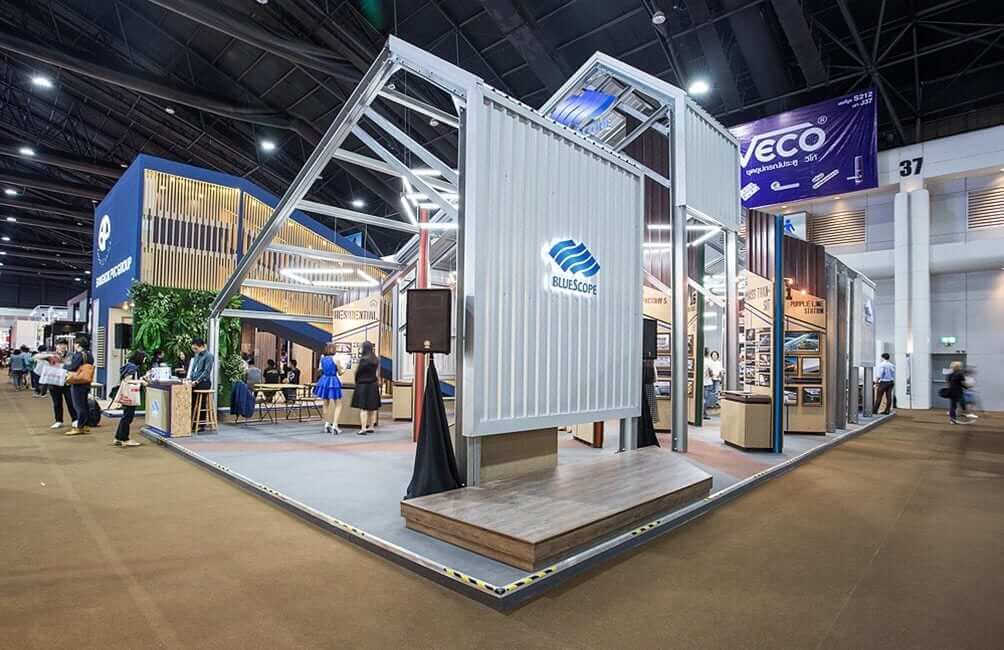 "Winning projects from BlueScope Design Award 2018 (student level) were displayed to the booth visitors to see students' ability who applied BlueScope products with their design. "
NS BlueScope Thailand participated in Architect Expo 2018 by showcasing our COLORBOND® steel and ZINCALUME® steel. We created booth idea under the concept thai way of life which was inspired by rice mill which is a unique icon in Thailand agriculture sector. Our special rice mill at the exhibition made from ZINCALUME® steel in LYSAGHT® TRIMDEK® profile and RANBUILD® for construction material.
This year we selected 25 Thailand iconic projects made from BlueScope which divided to 5 categories: residential, commercial, institutional, industrial and mass transportation display as a photo gallery at the booth to inspire Thai designers, contractors, architects, students and interested people visited the booth.
Winning projects from BlueScope Design Award 2018 (student level) were displayed to the booth visitors to see students' ability who applied BlueScope products with their design. Our booth won the 1st prize of exposition theme booth award this year. The booth was well-attended by a large crowd of architects, engineers, contractors and other people.