BlueScope Celebrating 28 Years of its Leadership in Metal Sheet Industry: Moving forward towards the goal and vision of country's sustainability with the concept of being environmentally friendly
            For 28 years, NS BlueScope has been operating in Thailand and is now leading the field of metal coated steel and color-coated steel (metal sheet) manufacturing. We are committed to create and develop the best products for consumers and become another driving force to help promote Thailand towards sustainability.
           To reinforce our commitment and move forward with unceasing development, NS BlueScope (Thailand) Co., Ltd. has organized an event "INSPIRING STRENGTH TOWARDS A LONG-LASTING WORLD" to celebrate its 28th anniversary on January 27, 2023, at the Australian Embassy in Thailand.  This event was honored by Mr. Yan Xu, Country President of NS BlueScope (Thailand) Limited, Mr. Connell Zhang, Chief Executive NS BlueScope, Dr. Angela MacDonald, Australian Ambassador to Thailand, Mr. Dhongchai Lamsam, Chairman of The Board of Directors, Loxley Public Company Limited and Mr. Suebtrakul Soonthornthum, Vice Chairman of The Board of Directors Loxley Public Company Limited, with many other business partners joining this grand celebratory event.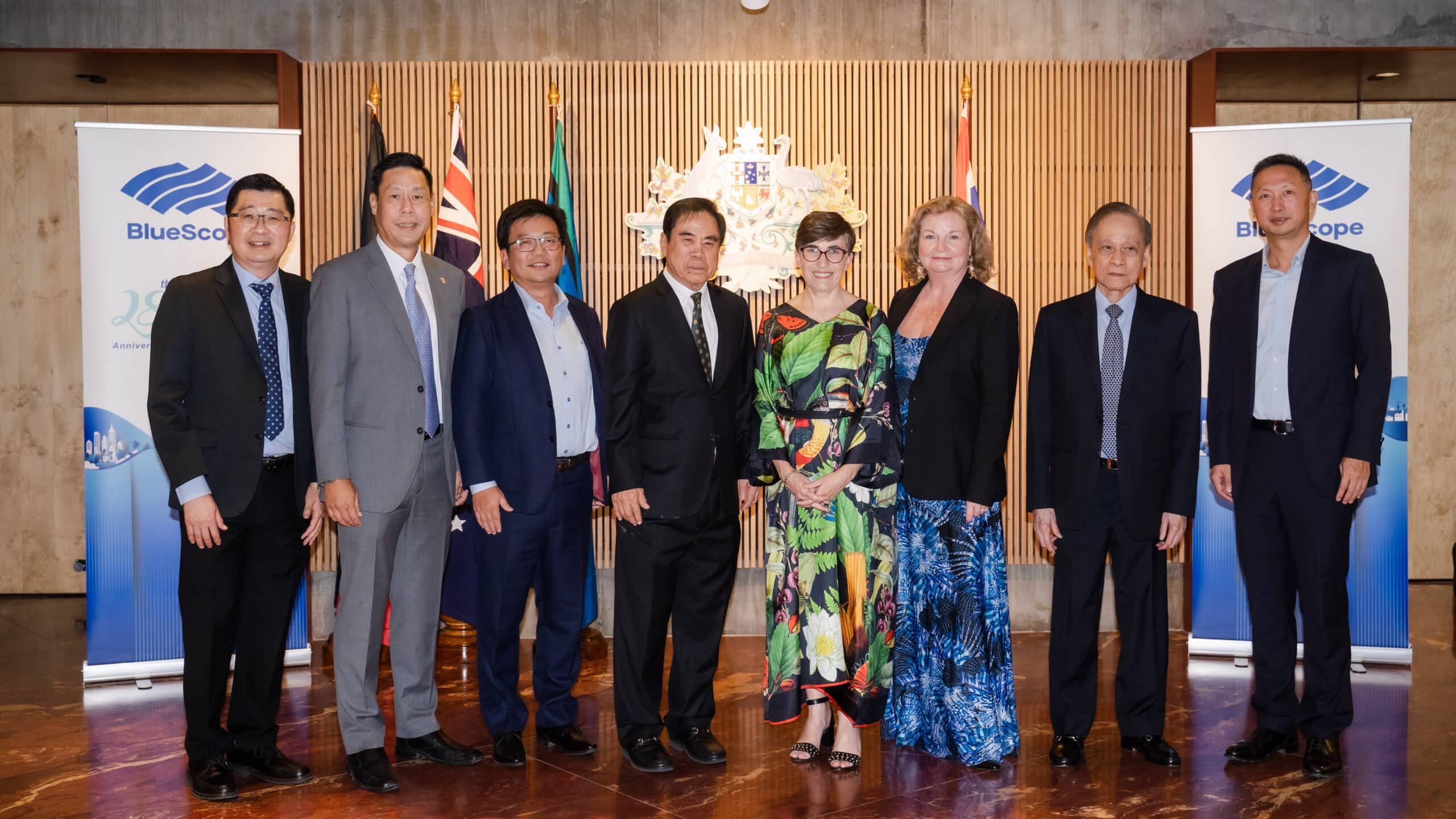 NS BlueScope (Thailand) Company Limited has been operating in Thailand since December 13, 1995. Throughout the past 28 years we have shown strong continuous commitment to Thailand with new investment and business expansion, assisting Thailand's economic growth, moreover we also actively help to encourage other related industries to also develop and grow their business in Thailand.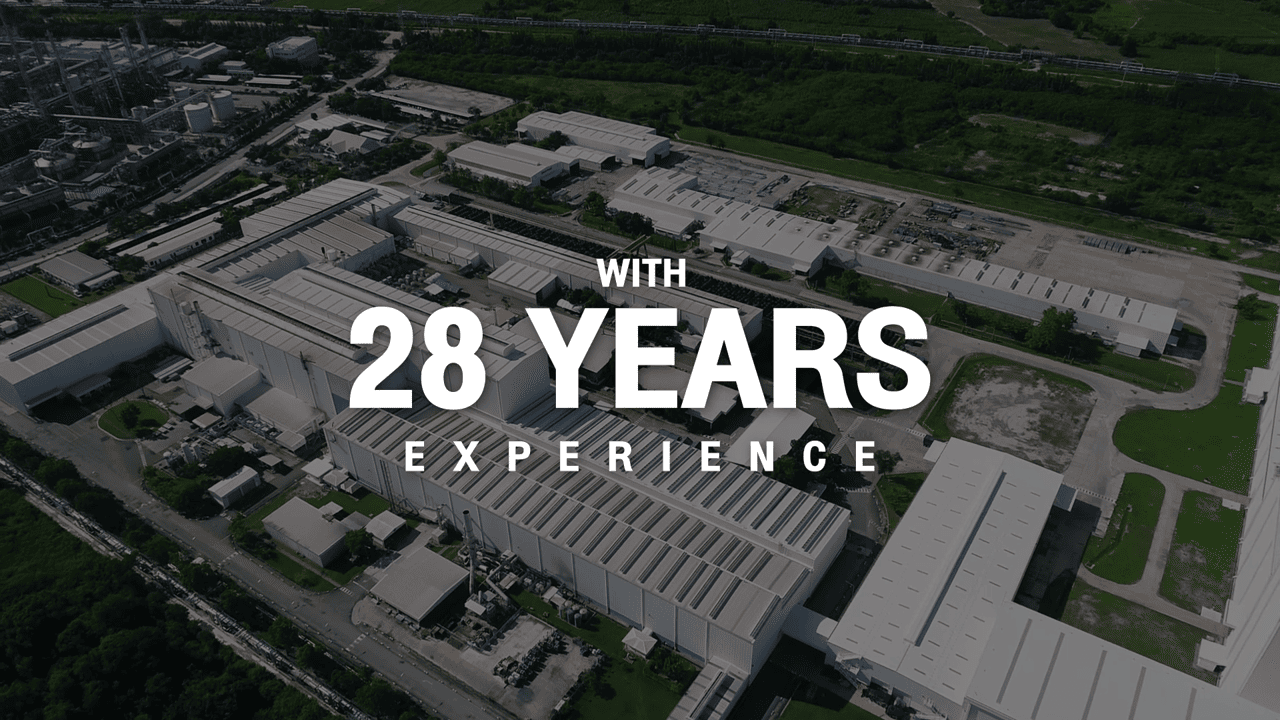 "BlueScope is a Thai company which has a share investment with Loxley Public Company Limited. Our products are all 100%made in Thailand, all of the manufacturing processes take place at our factory in Rayong. Therefore, BlueScope's operations have been contributing to Thailand's economic development for almost three decades," said Mr. Yan Xu.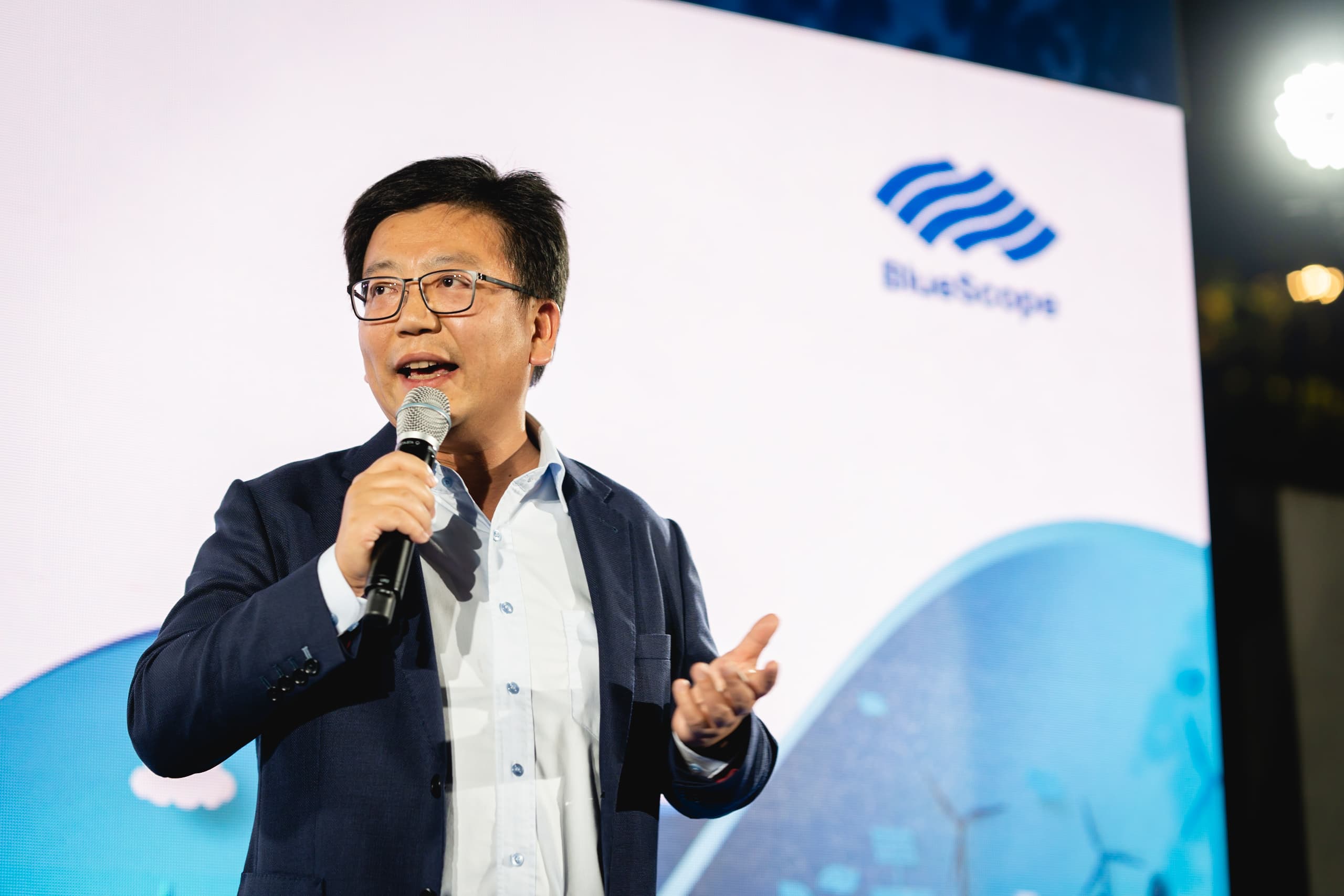 Mr. Suebtrakul Soonthornthum, Vice Chairman of The Board of Directors Loxley Public Company Limited added that "For Loxley, cooperating with a partner means that we must ensure that the partner is Trustworthy, proficient and is a leader in that industry. Because BlueScope has been a leader in the metal sheet market in Thailand for 28 years, we are more than proud to have them as one of our partners. Working with BlueScope really allows us to be involved in bringing excellent quality products for Thai people to use."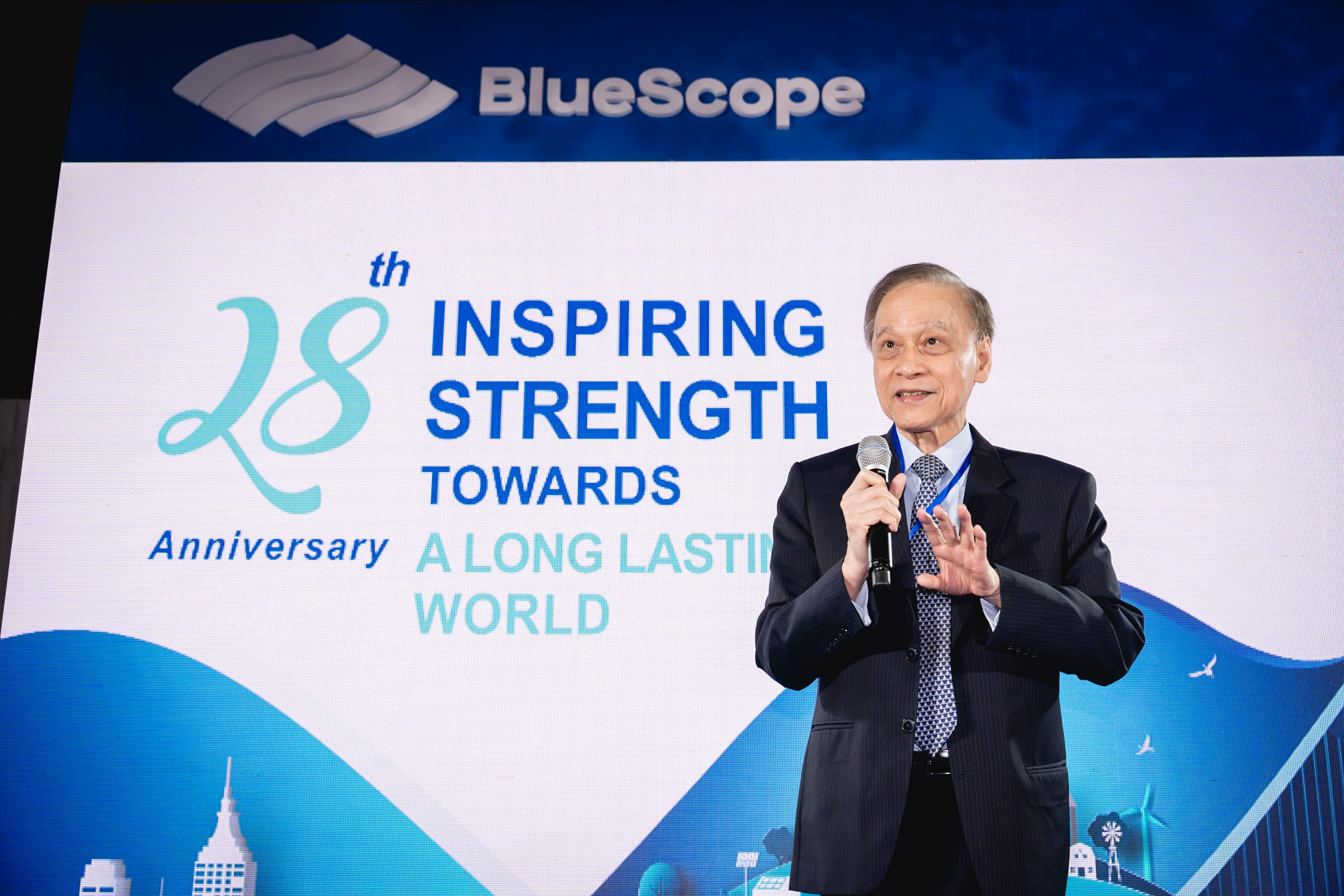 For BlueScope, being a leader in the production of metal coated steel and color coated steel, bringing over a hundred years of knowledge from BlueScope Australia and adding to that, 28 years of manufacturing experience here in Thailand, to always deliver highest quality product to the consumers. Combining modern technology with unique and exclusive BlueScope knowhow, making it possible for us to produce high quality products according to the standards of 4 countries: Thailand, Japan, Australia and the United States. Most recently, BlueScope has just become the only metal sheet production company that received the Circular Mark label, which further guarantees the quality of BlueScope products.
BlueScope's strength is creating products that have always been well received, both from various business partners, architects and designers who trust in BlueScope products and incorporating our products into their design and construction, strengthening many various iconic projects, such as Bangkok Apiwat Central Station, Suvarnabhumi Airport, and Velaa Sindhorn Village Shopping Center. As a leader in the industry, BlueScope also has a vision of conducting business in a sustainable way, paying attention to every detail starting from the production process to make it as environmentally friendly as possible. For example, reducing the amount of water used in production, increasing the use of clean energy such as solar energy in the factory. Our vision of sustainability stretches beyond manufacturing process, our products and product development are also focusing on the environment and sustainability.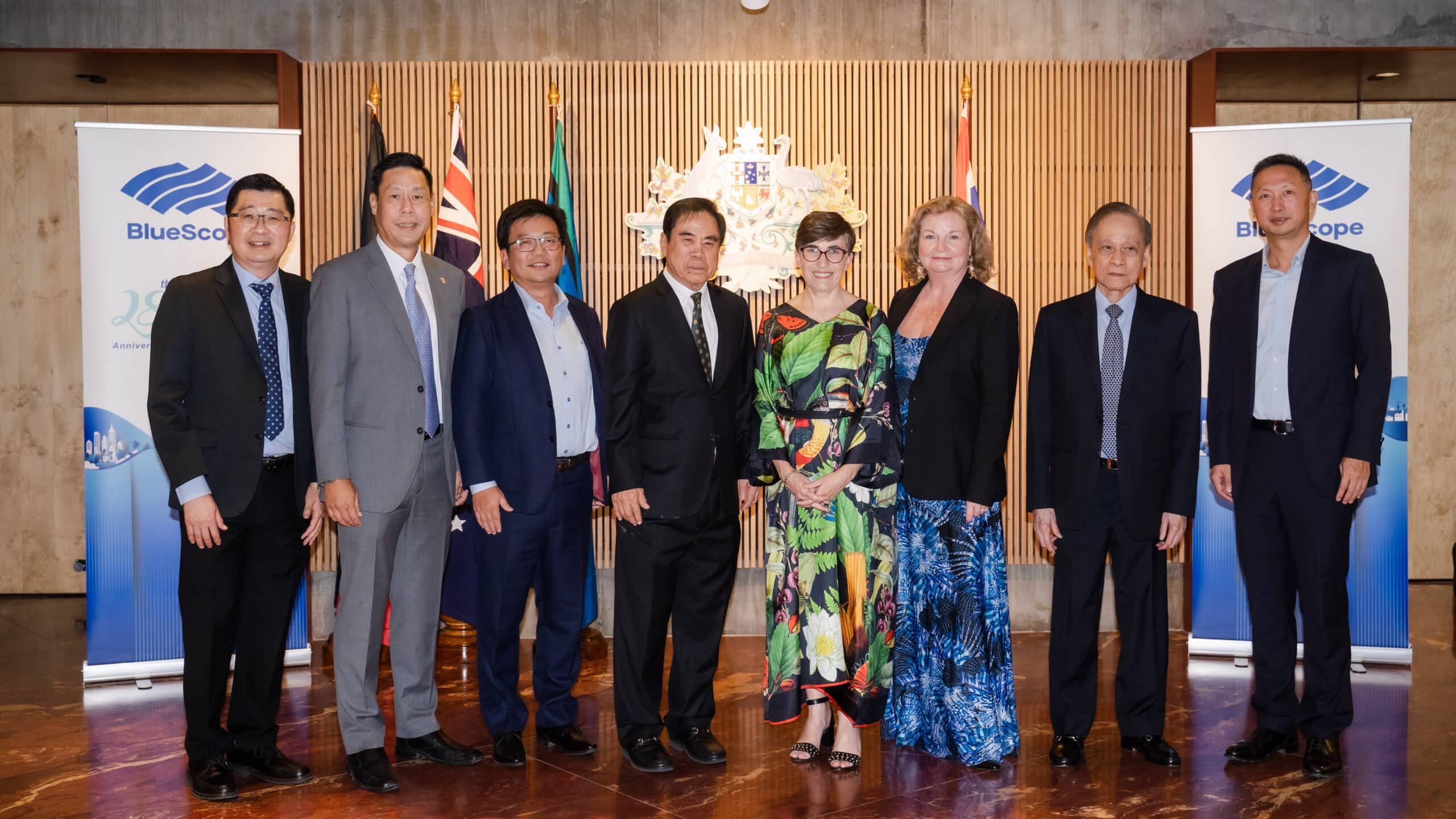 In addition, NS BlueScope (Thailand) Co., Ltd. cooperated with the Association of Siamese Architects under the royal patronage and organized the BlueScope Design Award 2022 building design contest, to provide a platform where architects and designers can have the opportunity to present their outstanding works, made from the selection of BlueScope's coated steel products and painted steel. We also strongly encourage architectural design that focuses on sustainability and driving to create a better environment and a better world for future generations, moreover we fully support the field of education and research in architectural practices, which promote the use of metal sheet materials in the design. This is meant to support students who are about to step into their careers and thrive in the architectural profession, and to keep up with the changes of the times, especially in the future society that focuses on the environment, sustainable coexistence, and the effective use of the world's limited resources.