21st June 2018
BlueScope Authorized Dealer Retail Store in Pulau Penang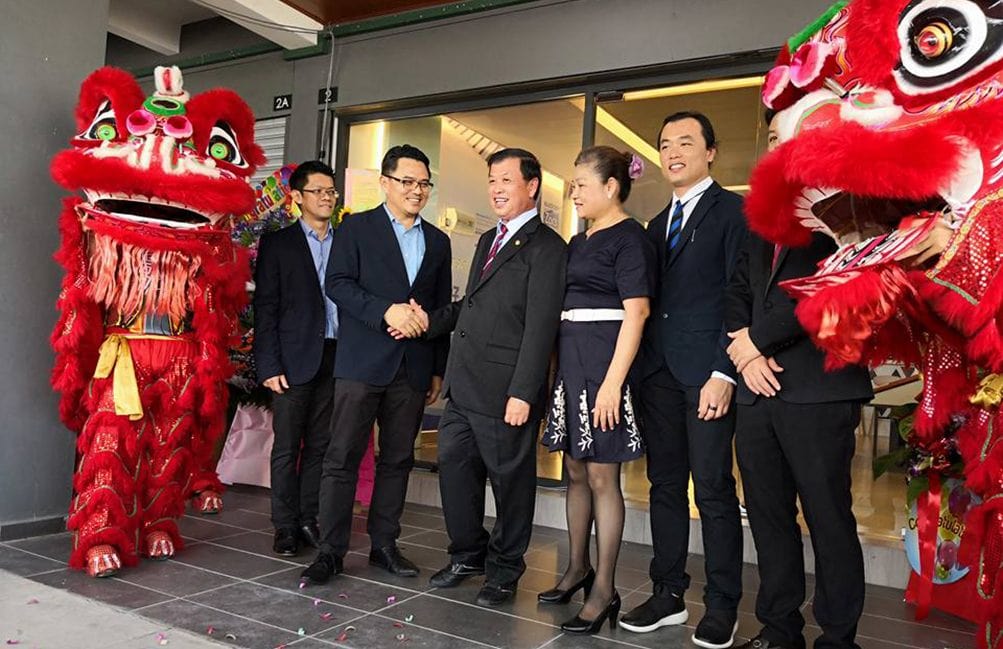 "Working with strategic partners, NS BlueScope has developed a strategy to provide peace of mind to consumers, metal roofing made in Malaysia utilizing advanced Australian technology. "
Penang: NS BlueScope Malaysia has embarked on a plan that will bring quality metal roofing closer to consumers with the establishment of BlueScope Authorized Dealer (BSAD). By 2019 some 25 BSAD's will be established across the country. BlueScope manufacturing plant which was established in Kapar, Klang since 1996 has responded to market demands which will also see a diversification from mega projects to meet the demands in the growing retail sector.
Working with strategic partners, NS BlueScope has developed a strategy to provide peace of mind to consumers, metal roofing made in Malaysia utilizing advanced Australian technology. Home owners will now be able to visit a BlueScope Authorized Dealer Retail Store and understand more about metal roofing requirements by trained professionals, then have contractors use the best possible materials, product range and colors when it comes to the home roofing system. Thus being able to make an informed decision about the long term benefits of using metal roofing.
"NS BlueScope is moving from traditional channels that serves customers functionally to provide an end-to-end professional servicing for roofing & walling solutions. "Malaysia is becoming a developed nation, with that there will be an increased trend for end users to be more involved in the purchasing decisions. The BlueScope Authorized Dealer Retail Store will give consumers access to the option of advanced Australian technology of metal roofing and walling."
"This is the next phase in our expansion plans, the launch of BSAD in retail segment represents a shift in the way BlueScope interacts with customers. We want to engage with end consumers directly, leverage off our strong brand presence and be an integral part of the process." Concluded Mr. Pongsak Padungkarn – Country President, BlueScope Malaysia, Singapore & Brunei.
During the launch Le Nam Megasheet Sdn. Bhd. was represented by its' Chairman, Dato' Khor Le Nam, "We are proud to be a BlueScope Authorized Dealer, this will allow us to provide a product showcase and end consumers can benefit from with assistance from our professional sales team. With BSAD creating the platform for end consumers, they can now learn more about metal roofing material, especially as it forms an important part of the buildings we live in."
NS BlueScope locally manufacture BlueScpoe Zacs® steel utilizing advanced mass coating technology from Australia and it is the only coated steel with optimal combination of aluminium-zinc alloy. As a result, with BlueScope's proprietary coating technology, it provides more corrosion-resistant and longer-lasting metal roofing to keep the loved one safe. Consumers can enjoy peace of mind knowing that their roofing material was manufactured in accordance to strict Malaysian standards (MS 1196 and / or MS 2383).
Also present at the launch was Mr. Brian Chong – Vice President for Retail, NS BlueScope Malaysia.