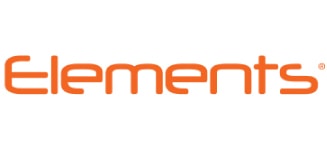 ELEMENTS®
steel is prepainted steel with unique wood-grained pattern nuances.
The excellent choice for interior applications.
Product Features
ELEMENTS® steel was developed specifically for solutions that require the strength and durability of steel with the soft touch of nature's wood finish. This is an excellent choice most suitable for interior applications for ceiling panels, wall panels and steel doors.
Lightweight yet Strong and Durable
ELEMENTS® is termite resistant with the strength and durability of steel. It is also a lightweight solution as compared to timber.
Easy Maintenance
The material is easily maintained with no post treatment required. It is also coated with corrosion resistant substrate of zinc/aluminium coating (AZ100).
Added Protection against UV and Scratch Resistant
Armed with additional protection with UV resistant clear coat for longer lasting effect of pattern. It is also scratch resistant with special clear coat coating on the surface.
Stylish and Environmentally Friendly
Advanced flexographic paint technology for better durability as compared to traditional ink system. The material is available in 5 natural patterns and fully recyclable.
Elements® Technical Datasheet