22nd December 2015
NS Bluescope Malaysia Announced its Latest In Line Painting (ILP) Coating System & Facility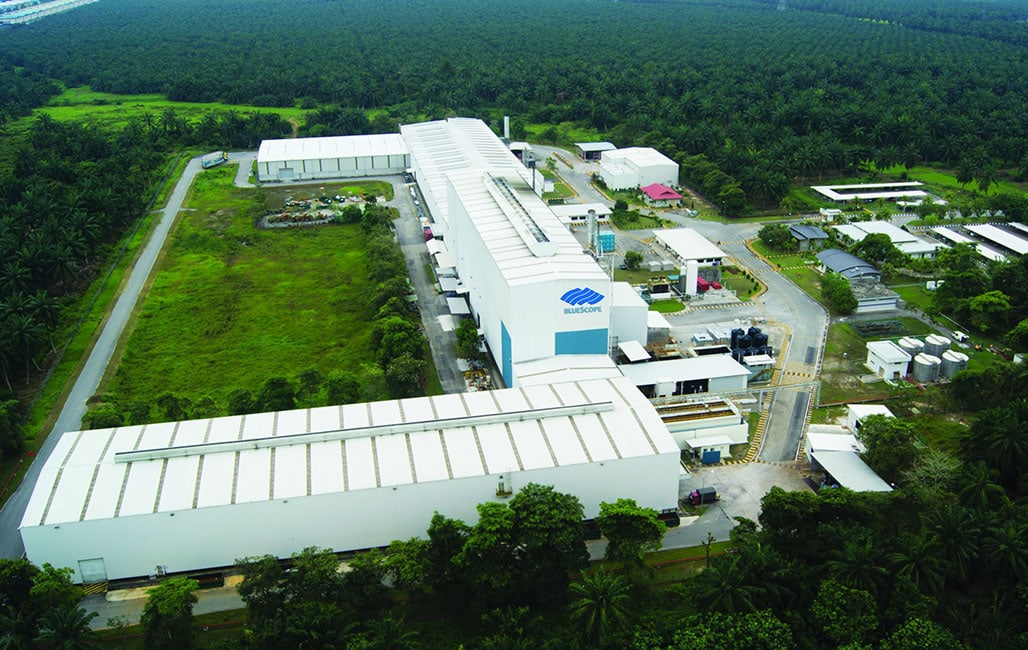 "
The technological breakthrough has led to significant improvements in production capacity.

.. "
NS BlueScope Malaysia, a leading supplier of steel products and solutions in the construction industry in the country has recently unveiled its latest state-of-the-art coating system and facility called In Line Painting (ILP) in conjunction with its customer and staff appreciation night held at Ruyi & Lyn Restaurant, Bangsar Shopping Centre last Friday.
The gathering, themed "Late Night Show with NS BlueScope Malaysia" was anchored by two talented personalities, MJ and the beautiful and elegant emcee Queen who made the night came alive with their witty jokes and humours. Guests were also serenaded with vibrant live jazz music performances by the Groof Music band.
Mr. Pongsak Padungkarn, Country President, NS BlueScope Malaysia quipped, "This dinner is our way of showing our gratitude and appreciation to our customers and staff for their support and commitment throughout these years. Tonight, we would want them to let down their hair, have fun, joy and laughter and end the year 2015 with a bang!"
Earlier, during the welcome speech, Mr. Pongsak announced the company's recent commissioned state-of-the-art coating facility called In Line Painting (ILP) in its facility in Kapar as part of the company's objectives to enhance pre-painted steel production capabilities.
"The technological breakthrough has led to significant improvements in production capacity, resulting in higher line speeds without compromising quality of the end product," he said.
Mr Pongsak added that this new technology shows how NS BlueScope Malaysia constantly strives for excellence and is committed to meet the changing customers' expectations.
"Hence, continually improving our technology is the way to go in our business operations," he quipped.
True to the celebrative yet casual mood, some of the customers, representatives from both its project and retail segments were very participative, joining the interactive live talk show game which offered them plenty of fun rewards to winners and punishments for losers.
NS BlueScope Malaysia has a list of comprehensive and long-established presence in the region such as Malaysia, Singapore and Brunei with its leading brands and products. The company has a wealth of experience in various construction projects including residential, commercial, industrial and public infrastructure.
About NS Bluescope
BlueScope is a leading international supplier of steel products and solutions, principally focused on the global building and construction industry. BlueScope's heritage traces back to the very beginning.
Our business has been built on the strength of our global partnerships, global networks and global brands. Our track record of successful global partnerships enables us to prosper in widely diverse markets. Many of our customers are Fortune 500 companies, and we can help them realise significant savings in the total cost of their buildings by reducing construction schedules.
Our global networks are another great BlueScope strength, with more than 100 facilities in 17 countries, employing 17,000 people serving thousands of customers.
Our strong partnerships and networks are built on BlueScope's great product brands, such as Colorbond®, Clean Colorbond® and Zincalume® steels, Lysaght® steel building products, and Butler® and Varco Pruden® engineered building solutions. BlueScope is a publicly listed company on the ASX. More information www.bluescope.com