YOUNG ARCHITECT AWARDS
BlueScope Young Architect Awards serves as a platform for young architects to showcase their talent in the field of architecture to further expand their horizons.
As one of the leader in steel industry, we aim to recognize individuals who have made a substantial contribution in the field of architecture. Our award recognizes that excellence in architecture goes far beyond the practical purpose of a building.
We believe great architecture is about creating a lasting design that will remain for generations, inspiring people and enriching their lives. Innovative buildings can help redesign the way we live our lives for the better and enable us make the most of the space we have.
It also give us an opportunity to help nurture these talents.
DESIGN CHALLENGE :
RESIDENTIAL
Criteria of design: –
Any type of residential design project within Malaysia.
The design must have a site context and respond to the surrounding environment.
Steel must be the main part of the building design.
PART 1: YEAR 1 TO 3
3 x WINNERS
Each of the winner will win an Apple iPad Pro
Worth RM3500* with a Trophy and Certificate
PART 2: YEAR 4 TO 5
3 x WINNERS
Each of the winner will win an Apple iPad Pro
Worth RM3500* with a Trophy and Certificate
5 x CONSOLATION AWARDS
Each of the winner will win an Apple AirPods worth RM699* with a Certificate
1 x MOST VOTES AWARD
Winner will win an Apple AirPods worth RM699* with a Certificate
Mr. Koh Boon Hong
Country President of NS BlueScope Malaysia.
Mr. Koh holds a Bachelor of Engineering (Chemical Engineering) 1st class honour degree from University of Malaya. He joined BlueScope in December 2006 and has been in leadership roles throughout Malaysia, Singapore, and Indonesia across many areas of business from supply chain, sales, marketing, business development, international sourcing to strategy. His extensive experience of working in international markets gives him a culturally and professionally diverse perspective towards the business.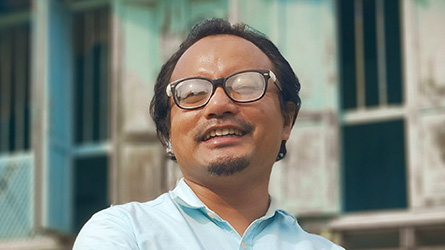 Fadzlan Rizan Johani
Creative Director of Dipapansembilan Studio
B. Arch (Hons.) UiTM, Part 2 PAM/LAM
A freelance design architect and muralist who graduated in 2003 from UiTM as one of the best designers. Fadzlan has experience in a wide range of project in Malaysia, Dubai and Abu Dhabi. Previously, he worked for a British firm in Manchester for 4.5 years before returning to Malaysia and later appointed as a head of design team at an award-winning local firm. Since 2012, he has been teaching part time as design tutor in UiTM. He was also involved in curating exhibition, engaging art with people, making public art and doing community works. Currently he is exploring gardening and landscape for housings.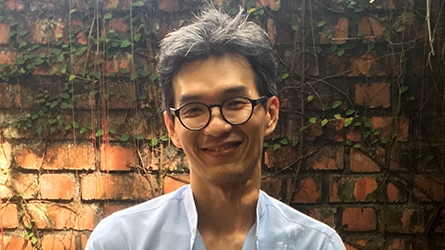 WHBC Architect Ang
Partner, WHBC Architects
Dip Arch (University Technology of Malaysia)
B.Arch (Hons) (University Technology of Malaysia)
Graduate from UTM, Mr. Ang founded WHBC Architects with Ms. Wen Hsia Ang. Their recent works include a house crafted from old telegraph poles, a dog hotel, a durian collecting shed and a communal bath for the indigenous people. Their curiosity and tireless experiments have won them international awards and had their works exhibited and published in Asia, Europe and the Americas.

Entry Submission
20 NOV 2020
Submission Deadline
05 FEB 2021
Judging Period
22 – 24 FEB 2021
Awards Announcement
10 MARCH 2021
1
Entries will be posted on BLUESCOPE MALAYSIA Facebook page
2
Participants to share their artwork for "LIKES"
3
Artwork with the most 'LIKES' will win the prize

4
Most Votes Award Voting Period
01 – 05 MARCH 2021