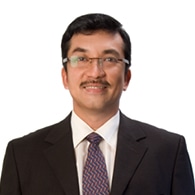 Vo Minh Nhut
Country President
Mr.Vo Minh Nhut is President of NS BlueScope Vietnam and responsible for all managing all facets of the business in Vietnam.
He is one of the longest serving pioneers of BlueScope Vietnam since the founding of BHP Steel Vietnam more than 25 years ago, and presently NS BlueScope Vietnam, having held senior leadership positions such as Vice President – Sales and Lysaght President prior to his current Country Presidency of NS BlueScope Vietnam.
Nhut is especially focused on long-term growth strategies that are market facing such as B.C.I. (Brand, Channel and Innovation) initiatives: creating differentiated brands, developing vertically integrated channels, and bringing cutting edge technologies and products to the market; and building a working culture that embraces core values such as Safety, Sustainability, Compliance; promoting the role of women in business; creating value for customers; especially focusing on tangible commitments and actions that continually raises our Corporate Social Responsibility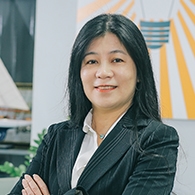 Elizabeth Khoo
Vice President Commercial
Ms Khoo is responsible for Finance and Legal in NS BlueScope businesses in Vietnam.Before joining to BlueScope, Ms. Khoo was General Manager for Bristol Myers Squib in Vietnam, then CFO of DHL Express Vietnam. She had numerous years of experience in Vietnam. She is a Malaysian Certified Accountant.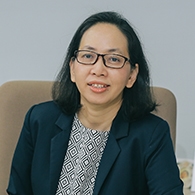 Nguyen Thi Bich Thuy
Vice President Human Resource
Ms. Thuy Nguyen joined NS BlueScope Vietnam as Vice President, Human Resources (VP HR) in February 2010. She is responsible for building up the HR Strategy to support the business growth plan focus on attracting & retaining talent, improving Organization capability, building up and maintaining the Company remuneration system, supporting the launching of local culture, improving the employee engagement, developing the high – performance team with capable employees. Prior to this, Thuy was Country Human Resources Manager of Coca-Cola Beverage Vietnam.
Thuy began her career with Procter & Gamble Vietnam as HR Officer, Training & Recruitment and has extensive 20 years working in HR field with several Fast Consumer Goods Companies in Vietnam.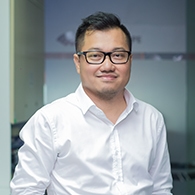 Nguyen Cao Tri
President of NS BlueScope Lysaght Vietnam.
Tri joined NS BlueScope Vietnam as a Vice President – Residential Retail & SME Business in July 2016 and recently promoted to the President of NS BlueScope Lysaght Vietnam. Tri is responsible for leading growth & total P&L of Lysaght business, through the general management cross all marketing facing and operation functions.
Most recently, Tri was Head of Super premium portfolio cum Trade Marketing Director for Ab Inbev, Customer Marketing Director for Diageo Vietnam. Prior than that, Tri had been in different senior management roles for consumers electronics brands as Samsung, Sony Ericsson which enriches his experiences across both sales and marketing functions.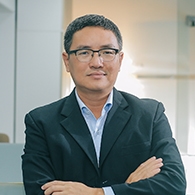 Truong Hoang Thanh
Vice President Sales – Project
Thanh joined NS BlueScope Vietnam as Vice President Coated Steel. One of the biggest focuses in his role is implementing the strategy to grow our business in the North Market where we see huge potential to grow.
Thanh brings over 20 years of international experience leading business development and commercial functions in the FMCG industry. He has worked across various positions including Sales, Market Planning, Channel Distribution, Market Strategy & Planning, Commercial Operation and Sales Director. Thanh has extensive experience working in Vietnam, Singapore, Indonesia, Myanmar and Cambodia.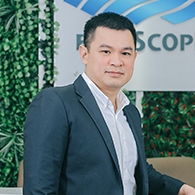 Đang Thanh Hung
Vice President Marketing
Mr. Hung, who has a professional Marketing Background with Wollongong University's (Australia) master degree of Strategic Marketing has joined NS BlueScope Vietnam as VP Marketing. He is responsible for all Marketing strategy and activities covering midstream and downstream businesses in Vietnam. Hung has solid experience in both FMCG in which he used to be Head of Foods Marketing division of Pepsi Vietnam and Durable Consumer Product as Marketing Director of Ariston Thermo Vietnam.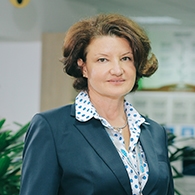 Corina Mavrodin
Vice President Supply Chain
Mrs. Corina Mavrodin joined NS BlueScope Vietnam in March 2018 as VP of Supply Chain. Her current responsibilities include Supply Chain, Procurement, Customer Service and Export Sales activities. Previously she spent 17 years working for the Timken Company, a US based leading manufacturer of steel, bearing and power transmission, holding various roles: Global Strategic Sourcing & Purchasing, Integration Manager for M&A, Purchasing Manager, Supplier Quality Engineer, etc. Corina has significant business leadership experience across Canada, UK, US and Asia.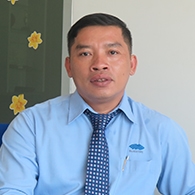 Nguyen Thanh Bang
Vice President Manufacturing
Mr. Bang Nguyen joined NS BlueScope Vietnam December 2004; over the last 14 years, Bang held various positions in Metal Coating Line and most recently as Operation Manager – Metal Coating Line, Coil Coating Paint Line and Internal Warehouse. Prior to this, Bang worked for Nuti-Food Viet Nam and Hualon Textile Company.
In the current role of Acting VP Manufacturing, Bang is responsible for the overall formulation of Manufacturing strategy; leading commissioning phase, operating factory, focusing on quality product, identifying gaps in all related areas (benchmark against the best standard), setting up a practical improvement plan; product and solution innovation by pro-actively working with safety & supply chain teams; developing the high performance team with capable employees to achieve the business strategy at lowest cost and building up a strong safety culture across the team.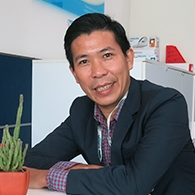 Truong Anh Hai
Vice President Health, Safety, Environment and Community
Mr.Hai joined NS BlueScope in Mar 2003. He played various HSE roles during his time with NS BlueScope Vietnam including Construction Safety Advisor, HSE Country Manager and Vice President HSE&C. He is responsible for developing effective and efficient HSE&C strategies to support the business goals: Zero Harm (Safe Work Place), Business Growth (Good Safety – Good Business), CSR (Communities are Our Homes) and Sustainability.
With the concept of safety leadership – "It either starts at the top or doesn't start at all", he spends most of his time to build safety leadership capability for the lead team and front line leaders onsite. Currently, he expands the influence and efforts to broader communities thru HSE best practice sharing programs with NS BlueScope's customers, local authorities and entrepreneur community to uplift the industry safety standards.
Safety is the endless journey of the company so he, with delighted passions, is helping the leaders and engaging all employees in building the safety culture towards interdependent state in the coming years.