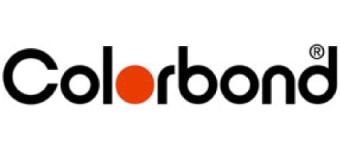 LONG LASTING BEAUTY
Building on its legacy of innovation, COLORBOND® steel continues to bring art to life through the power of cutting-edge science.
Product Features
COLORBOND® steel is a pre-painted premium product of BlueScope, produced by continuous hot-dip metal coating line complying to AS 1397-2011 (Substrate) and AS/NZS 2728-2013 (Paint Coating) standard. The new generation COLORBOND® steel is integrated with Activate™ technology, which has more than 20 patents globally for its proprietary process and its unique micro-structure of the 4 phases.
ACTIVATE™ TECHNOLOGY – THE MICROSTRUCTURE OF 4 PHASES AND SELF-SEALING EFFECT FOR SUPERIOR CORROSION RESISTANCE

The key factor behind BlueScope's patented ACTIVATE™ technology lies in the unique composition and microstructure of 4 phases including Aluminium – Zinc and 2 special Magnesium compounds.
With the unique composition and microstructure of the 4 phases, the new generation COLORBOND® steel creates a self-sealing effect that greatly improves corrosion resistance at cut edges, screw holes, and scratches. This mechanism protects projects in severe environments such as marine and polluted industrial sites, enabling them to withstand
the test of time.
Durable paint system
COLORBOND® steel uses the latest generation polymer technology of paint system that increases colour fading resistance, chalking resistance and gloss retention. As such, the COLORBOND® colour fading warranty period is increased by up to 12 years*.
*Warranty terms and conditions apply.
Less heat, more comfort
BlueScope's Thermatech® solar reflectance technology lowers the surface temperature of metals by absorbing less heat from the sun. With Thermatech® Technology, COLORBOND® steel delivers exceptional thermal performance, thus providing superior comfort all year round while reducing the dependence on energy-consuming air-conditioning to overcome the Urban Heat Island (UHI) effect.
Thermatech® technology reduces roof temperature by up to 6°C*, reducing annual cooling energy consumption by up to 15%*.
*Depending on level of insulation, colour, building shape and its function.
Clean Technology
COLORBOND® steel with Clean technology prevents dirt from bonding to the surfaces. As a result, dirt particles remain "loose" and wash away during rainfall, resulting in a cleaner look. BlueScope offers up to 5 years warranty* against dirt staining.
*Warranty terms and conditions apply.
COLORBOND® with Activate technology brochure

COLORBOND® Ultra Technical Datasheet