Backed by BlueScope's advance manufacturing technology, we produce versatile and high quality roofing and walling solutions for our customers.
We offer a wide range of products to cater to the different roofing and walling needs. Our steel products are crafted to meet the growing demands of a changing environment with emphasis on durability , reliance and sustainability, giving our customers the confidence to create for years to come.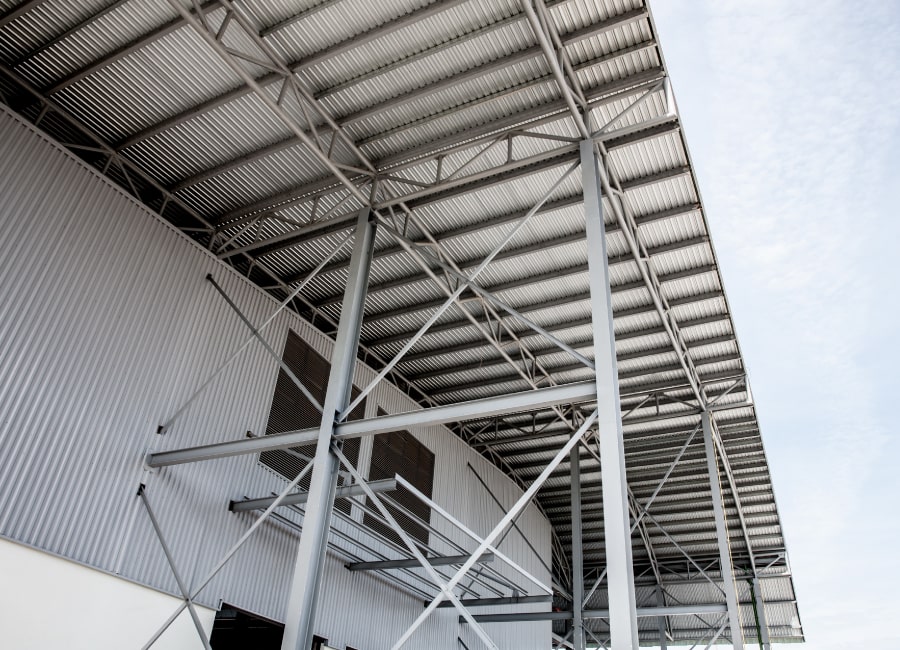 COLORBOND® LONG LASTING BEAUTY
COLORBOND® steel is a pre-painted premium product of BlueScope, produced by continuous hot-dip metal coating line complying to AS 1397-2011 (Substrate) and AS/NZS2728-2013 (Paint Coating) standard. The new generation COLORBOND® steel is integrated with ActivateTM technology, which has more than 20 patents globally for its proprietary process and its unique micro-structure of the 4 phases.
COLORBOND® steel is used in prestigious commercial and industrial projects like iconic buildings, warehouses, cool room applications, factory, office complexes and much more.
Learn More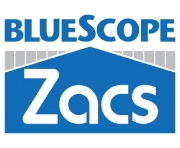 BlueScope ZACS®
BlueScope Zacs® is a product for retail market. The product is applied the most advanced technology such as: INOK™ Technology – anti corrosion like INOX, G-TECH™ technology –create shining paint coating like veinstone cover, ECO-Cool™ Technology-reduces roof surface temperature by up to 5ºC.. … Thanks to that, BlueScope Zacs® products have outstanding durability, high resistance to corrosion and rust, helping your building to be durable over time.

Learn More

ZINCALUME®
LOOK NEWER FOR LONGER
Since its launch in 1976, ZINCALUME® steel has emerged as a trusted
brand and it is also acknowledged in the industry as one of the best
zinc-aluminium alloy-coated steel product available. With Activate™
technology, BlueScope's continuous product innovation ensures
ZINCALUME® steel not only outperforms galvanized steel but also
remains superior against generic alloy-coated products.

Learn More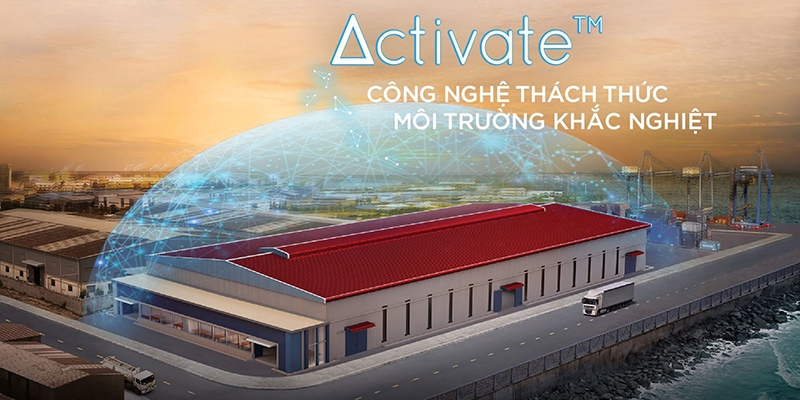 ACTIVATE™ TECHNOLOGY – THE BREAKTHROUGH TECHNOLOGY FOR WITHSTANDING SEVERE ENVIRONMENTS
NS BlueScope Vietnam is proud to present Activate™ – the breakthrough technology developed by BlueScope to withstand severe environments. The new technology has set a new industry benchmark for alloy-coated steel technology in Vietnam with the new generation
COLORBOND® steel and ZINCALUME® steel.