ZINCALUME
®
Since its launch in 1976, ZINCALUME® steel has emerged as a trusted brand and it is also acknowledged in the industry as one of the best zinc-aluminium alloy-coated steel product available.
With Activate™ technology, BlueScope's continuous product innovation ensures ZINCALUME® steel not only outperforms galvanized steel but also remains superior against generic alloy-coated products.
ACTIVATE™ Technology for Superior Corrosion Resistance
ZINCALUME® and ZINCALUME® ULTRA steels with Activate™ technology:
– Improves surface corrosion resistance.
– Enhances anti-corrosion of edges in both washed and
unwashed applications.
– Offers longer warranty periods of up to 36 years*. Warranties are
also applicable to projects close to the marine environment*.
*Warranty terms and conditions apply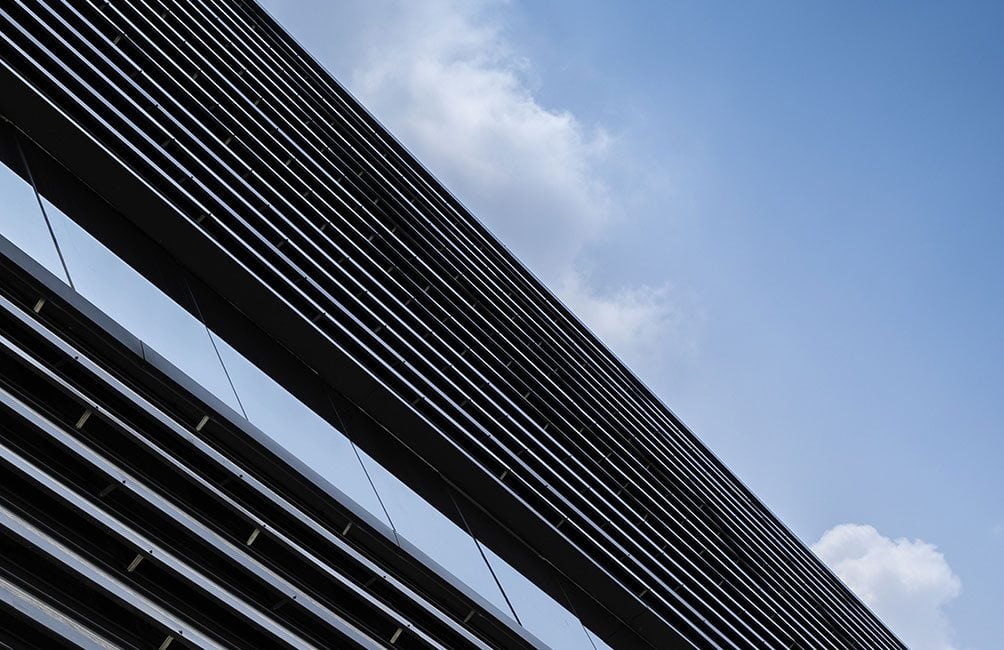 Product Features
Designed for harsh Asian climatic conditions, BlueScope bring decades of experience to manufacture ZINCALUME® steel and is easily the world's largest supplier for alloy-coated steel.
ACTIVATE™ TECHNOLOGY – THE MICROSTRUCTURE OF 4 PHASES AND SELF-SEALING EFFECT FOR SUPERIOR CORROSION RESISTANCE
The key factor behind BlueScope's patented ACTIVATE™ technology lies in the unique composition and microstructure of 4 phases including Aluminium – Zinc and 2 special Magnesium compounds. With the unique composition and microstructure of the 4 phases, the new generation COLORBOND® steel creates a self-sealing effect that greatly improves corrosion resistance at cut edges, screw holes, and scratches. This mechanism protects projects in severe environments such as marine and polluted industrial sites, enabling them to withstand the test of time.
Look Newer for Longer with Advanced Resin Coating
ZINCALUME® steel with distinct surface has a special clear resin coating on its surface which provides better resistance to dirt marks, moisture and manual handling. The clear resin film on the surface of ZINCALUME® steel acts as a lubricant during roll forming operations. ZINCALUME® steel will look newer and also maintains its distinctive metallic appearance for a longer period of time.
ZINCALUME Technical Datasheet