BLUESCOPE – WORLD'S LEADING PROVIDER OF COATED STEEL.
BlueScope is a leading international supplier of steel products and solutions, principally focused on the global building and construction industry.
NS BlueScope operates in 8 different countries with over 2500 from at least 15 nationalities within our region.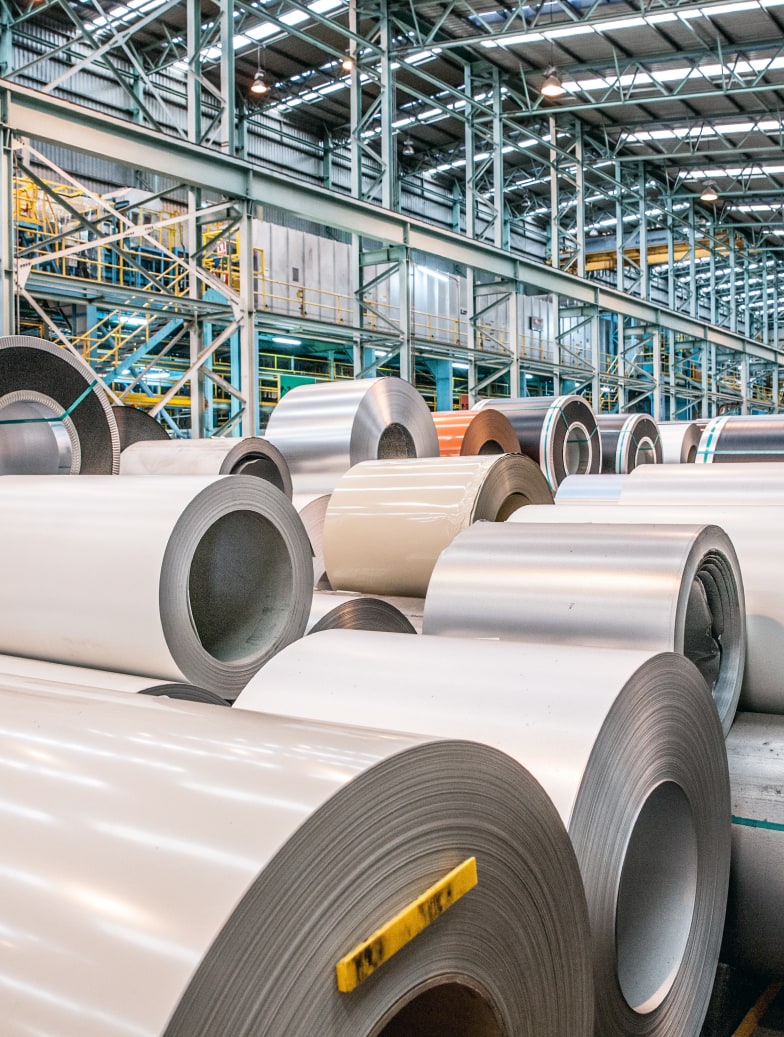 ns bluescope coated products
JOINT VENTURE NS BLUESCOPE 50:50 joint venture enterprise between BlueScope and Nippon Steel & Sumitomo Metal Corporation of Japan operates in ASEAN and North America
Joint venture NS BlueScope employs over 3000 people across 27 plants in Thailand, Indonesia, Malaysia, Vietnam, Singapore, Brunei and North America
With more than 50 years of experience in ASEAN, NS BlueScope is a name synonymous with high quality, innovation and optimal solution
Our iconic buildings: Kuala Lumpur's Twin Towers, Suwarnnabhumi Airport in Bangkok, St Theresa's Church in Singapore.
WE ARE BLUESCOPE
Our business has been built on the strength of our global partnerships, networks and brands.
BlueScope 's heritage traces back to the very beginning of the steel industry in Australia in 1915. Our business has been built on the strength of our global partnerships, global networks and global brands, with our BOND as our guiding principles in how we run our business.   
Our track record of successful global partnerships enables us to prosper in widely diverse markets. Many of our customers are Fortune 500 companies, and we can help them realize significant savings in the total cost of their buildings. 
Our brand portfolio includes LYSAGHT® steel building products, COLORBOND® steel, COLORSTEEL®, ZINCALUME® steel,BlueScope Zacs®, and SuperDyma®. From steel slab, plate, hot and cold rolled coil, coated and painted strip products through to roof and wall cladding, purlins and house framing, and engineered building solutions, BlueScope's products meet a multitude of needs of the end uses.
Steel was made for sustainable building – read more about BlueScope's commitment to sustainable products and the actions it is taking to be a more sustainable business.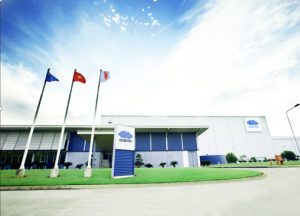 NS BlueScope put into operation the most modern coated and prepainted steel factory in SEA
Scale:120 millions USD investment in 2005
400 employees
3 factories in Phu My, Bien Hoa and Ha Noi
Main office in HCM city
Business office in Ha Noi, Da Nang and Can Tho
110 authorized BlueScope Zacs Store
156,000 tons of Colorbond® and 1 millions Zacs houses
NS BlueScope Vietnam is available nationwide with full segments
Industrial factory
Commercial buildings
Public infrastructure
Residential house
Brands: Colorbond®, Zincalume®, BlueScope Zacs®

BlueScope Strengths:
+ More than 160 years of experience ,
+ Solid foundation for technology, financial system.
+ Building up sustainable partnership, collaborating with customers sustainably.
+ Global networks with more than 100 facilities in 17 countries, employing 14,000 people, achieving 10 billions AUD annual revenue, manufacturing 5.8 million tons of steel, serving thousands of customers in the world.