18th August 2014
Honouring Green Buildings Ceremony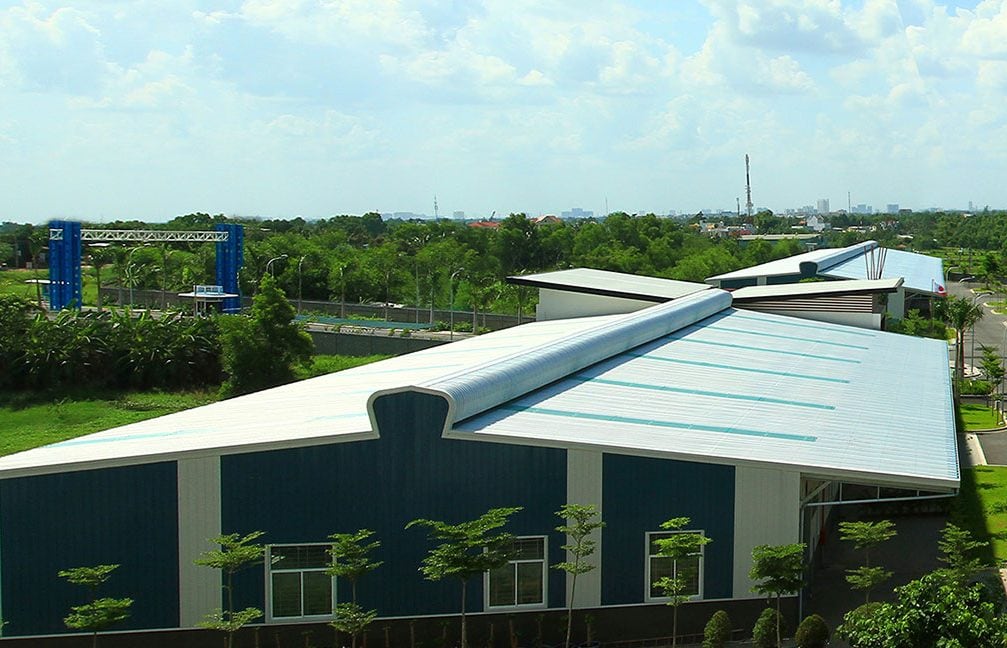 "Green Building is becoming a modern trend and not so difficult to apply in reality."
In order to motivate the sustainable development tendency for a Greener Vietnam, for a Greener World, at 5.30 pm on 13/03/2014, NS BlueScope Vietnam held an Honouring Green Buildings Ceremony at Intercontinental Hotel, at the corner of Le Duan – Hai Ba Trung, District 1, HCMC.
The ceremony officially honours 9 buildings get Green Building(*) which use CLEAN COLORBOND® Thermatech® products provided by NS BlueScope Vietnam. Especially, 4 of the 9 buildings are holding the LEED standard certificate issued by the USA.
Green Building is becoming a modern trend and not so difficult to apply in reality. Not only friendly to the environment, but Green Building is also a solution for companies to raise their reputation, competitive position, earn more profit and ensure sustainable development as well as social responsibility.
The introduction of LEED standard (issued by USGBC – US Green Building Council – USA) – is currently considered as the basic standard to evaluate Green Building and accepted around the world. When construction is certificated with LEED certificate, that construction is designed and built based on standards that improve efficiency, saving energy, good sewage disposal system, reduce CO2 emissions, increase living quality, resource management….
NS BlueScope Vietnam, with the responsibility to our society, we researched and introduced many eco-friendly products, especially CLEAN COLORBOND® Thermatech® steel.
CLEAN COLORBOND® Thermatech® is an eco-friendly product because it can improve the Solar Reflectance Index (SRI). CLEAN COLORBOND® Thermatech® proud to be a modern technology for Green Building with superior characteristics: decrease roof temperature up to 60C, save 15% energy, save operating cost, improve urban heat island effect. Moreover, Clean Colorbond® Thermatech® products by NS BlueScope help construction qualified for LEED certification.
Besides, at the ceremony, we invited a speaker from TUV SUD PSB (Singapore), Miss Wah Wah Myint Thu is a top consulting specialist and she shared everything about the Green Building and LEED standard. Miss Wah Wah also presented about the pay-back period of Green Buildings through the example of roof material in Green Building design. We hope that after the ceremony, representative of 200 from domestic and international designing companies, contractors and investors will find interesting information to figure out the best solutions for the upcoming Green Building construction.
Architecture Nguyen Van Tat – Vice President of Association of Architects very appreciated the role of the Green Building in architect design in Vietnam recently. He is also interested in the important role of eco-friendly material in Green Building standard.
In this event, Mrs Nguyen Thi Ngoc Diem – Director of Coca-Cola Vietnam Supply Chain shared Coca-Cola Vietnam's business strategy that minimize the effect to the environment, increase capacity and reduce cost. In her speech, Mrs Diem also mentioned about CLEAN COLORBOND® Thermatech® products as a material solution that saves energy to cool down plants of Coca Cola HCM Site Master Plan Project.