16th April 2014
Multiple Benefits From Green Building Promotion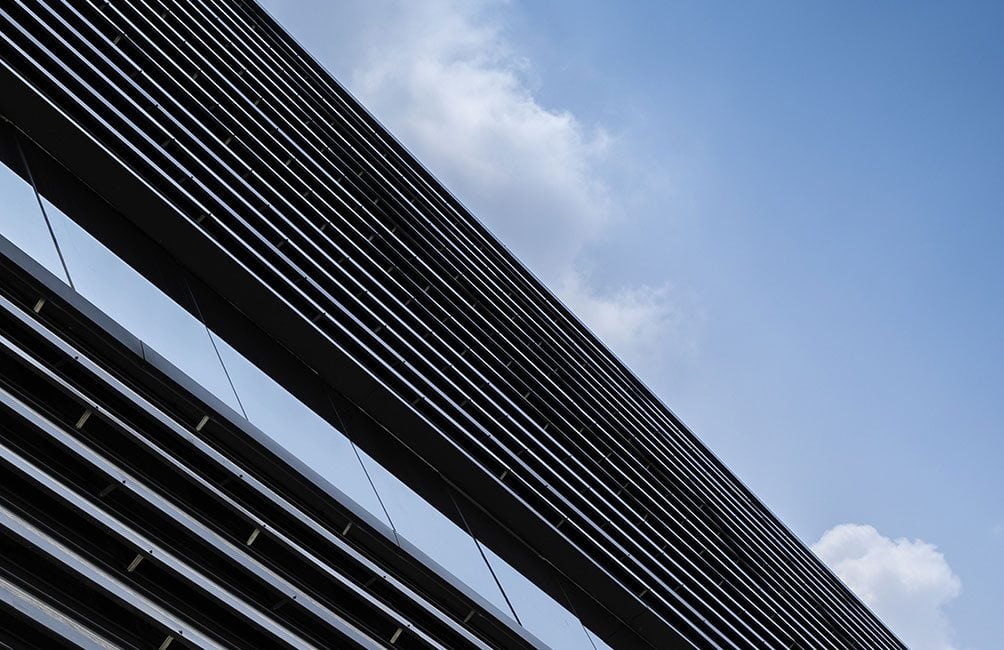 "Applying LEED standards in building high-quality infrastructure is our top target."
In parallel with rapid urban development, the abuse of natural resources has left harmful effects on the environment. In this context, a green approach to construction can offer practical steps in sustainable worldwide development.
Energy experts believe green buildings could save an average 30 per cent of energy consumption, curtail carbon emissions by 35 per cent, cut water usage by 30-50 per cent and slash 50-90 per cent of waste treatment costs.
In Vietnam, the green building concept and associated certification criteria has dominated newspaper headlines in recent years and grabbed attention not only from architects but also businesses increasingly focusing on eco-friendly materials and products.
This momentum led to the formation of the Vietnam Green Building Council (VGBC) – a member of World Green Building Council (WGBC) – in July 2007 to spur the development of sustainable buildings with better adaptability, improved construction capacity and agreement on baseline green building standards.
Deputy chairman of Vietnam Association of Architects, architect Nguyen Van Tat said "Standardised green architectural guidelines are fairly popular worldwide, and in Vietnam we have the Lotus standard. However, there are few globally accredited green development criteria, such as the US LEED (Leadership in Energy and Environmental Design) standards. This demonstrates the importance of businesses promoting green architectural standards through providing eco-friendly products. One typical example is NS BlueScope Vietnam's CLEAN COLORBOND® Thermatech® coated steel roofings which have been increasingly adopted by businesses that care about the environment."
Tat argued that the LEED green criteria cover five aspects related to building location and orientation, water consumption, interiors, construction materials and energy use. Construction materials account for 14 of the possible 100 marks, while energy efficient materials contribute 35 point to a LEED criteria rating.
Coca-Cola Vietnam's Ho Chi Minh City Site Master Plan has proven a successful model in applying NS BlueScope CLEAN COLORBOND® Thermatech® coated steel. Usage of roofing items the product with Thermatech® technology rate an 85 per cent solar reflective index (SRI), helping minimise solar heat penetration and curtailing energy spent on air-conditioning.
High SRI technologies such as CLEAN COLORBOND® Thermatech® steel roofing have contributed to lowering greenhouse effects while mitigating the effects of climate change process through lessening heat radiation into the environment.
"Sustainable development is the core target of Coca-Cola Global as well as in Vietnam. Applying LEED standards in building high-quality infrastructure is our top target. Through using eco friendly materials like the products such as NS BlueScope Vietnam's CLEAN COLORBOND® Thermatech® means we could minimise energy and water consumption while saving operating and maintenance costs, providing staff with a healthy work environment," said Nguyen Thi Ngoc Diem, national supply chain director at Coca-Cola Vietnam.
"More importantly, CLEAN COLORBOND® Thermatech® products have helped us achieve LEED certification," Diem stressed.
Vo Minh Nhut, President of NS BlueScope Vietnam which pilots technological innovations through the provision of eco-friendly products, and also organiser of a ceremony honouring outstanding green constructions on March 13 affirmed "Properly caring for the environment demonstrates our corporate social responsibility in the context of a looming energy crisis and threat of climate change. When every stakeholder generally is committed to adopting a green approach through practical activities, spurring the development of green buildings beneficial to human health sits well within reach."