15th September 2019
NS BlueScope Vietnam Officially Launched COLORBOND® Ton Products For The Sandwich Panel Application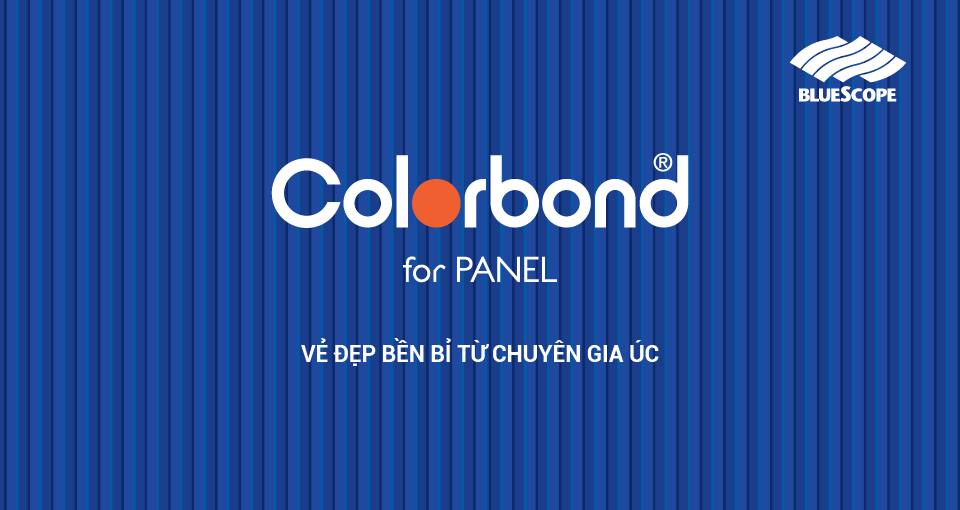 "The forecast of the growth of sandwich panel market from 2018 to 2023 is 18.3%, especially fast growth for the middle and high-end segment"
With the trend of encouraging quick construction solutions using unburnt materials and using energy efficiently, sandwich panels are currently the optimal choice, meeting the requirements of durability and aesthetics. Suitable for ceilings, partitions and shading panels.
This trend is being applied in many countries around the world in the plant construction industry. In Korea – Glass wool is the most favorite sandwich panel application product at manufacturing plants. According to a research conducted independently by SAI – Singapore and IPSOS Vietnam, the total amount of steel used for sandwich panel in Southeast Asia market was 168,000 tons in 2018. Vietnam is the largest market for sandwich panel in the region (cold room and clean room), accounting for 50,000 tons.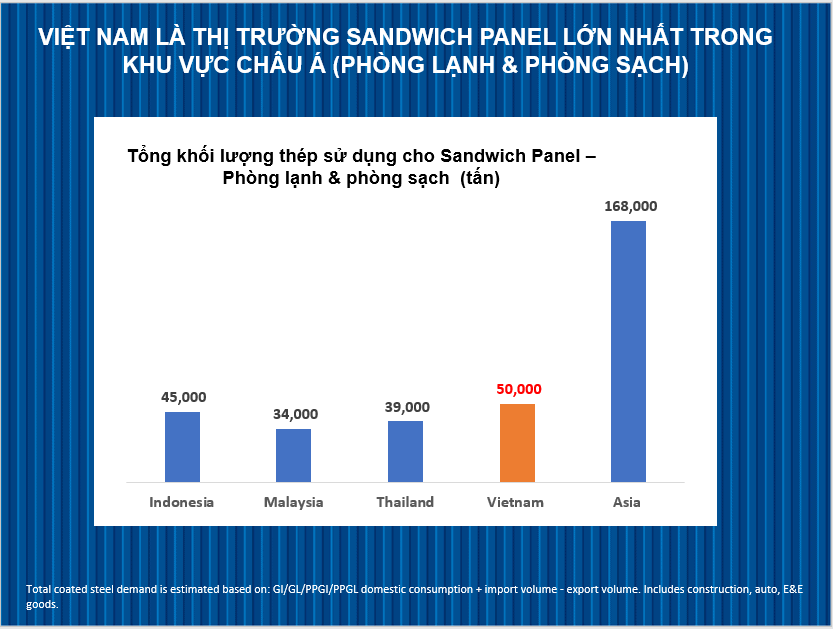 The growth of the sandwich panel market from 2018 to 2023 is expected to be 18.3%, especially with fast growth in the middle and high-end segments (PU and Rock & Glass wool). 
Grasping that trend, NS BlueScope Vietnam officially developed and launched a series of color-coated steel with special technologies exclusively for sandwich panel brands, COLORBOND® FOR PANEL and SUMO ™ FOR PANEL.
On September 12, 2019 at Gem Center, the launch of a new product exclusively for Sandwich panel applications in a cozy and luxurious atmosphere with the participation of more than 70 customers and close partners. NS BlueScope equipment, including 14 guests from the northern region.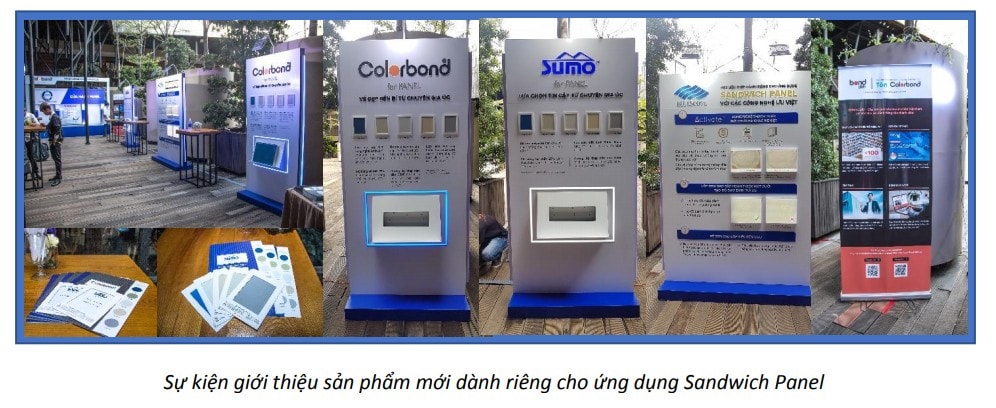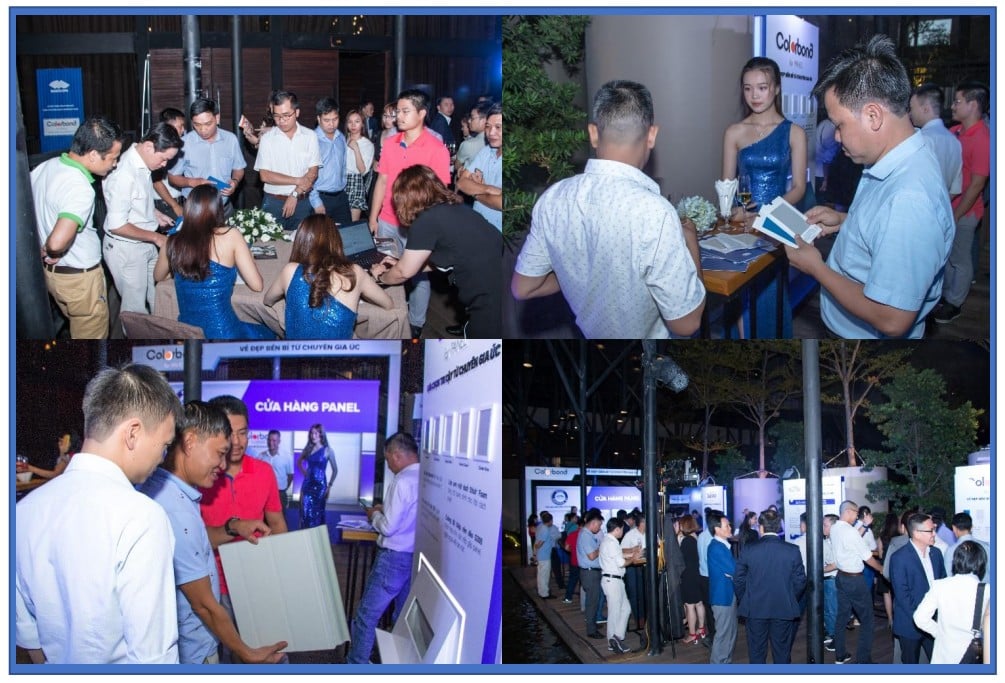 Once again, with the introduction of a new product specifically for sandwich panel application, setting a new standard in this field with breakthrough technologies, NS BlueScope Vietnam continues to affirm its pioneering position in technology, from Vietnam's leading galvanized steel manufacturer in the minds of its customers.
For more information about the product, please refer to:
BlueScope Website: http://www.bluescope.com.vn/product-category/sandwich-panel/
Or follow us at: https://www.facebook.com/TonColorbond/