1st September 2020
NS BLUESCOPE VIETNAM EMPLOYEES BUILT 02 HOUSES BY THEMSELVES FOR POOR PEOPLE IN TIEN GIANG PROVINCE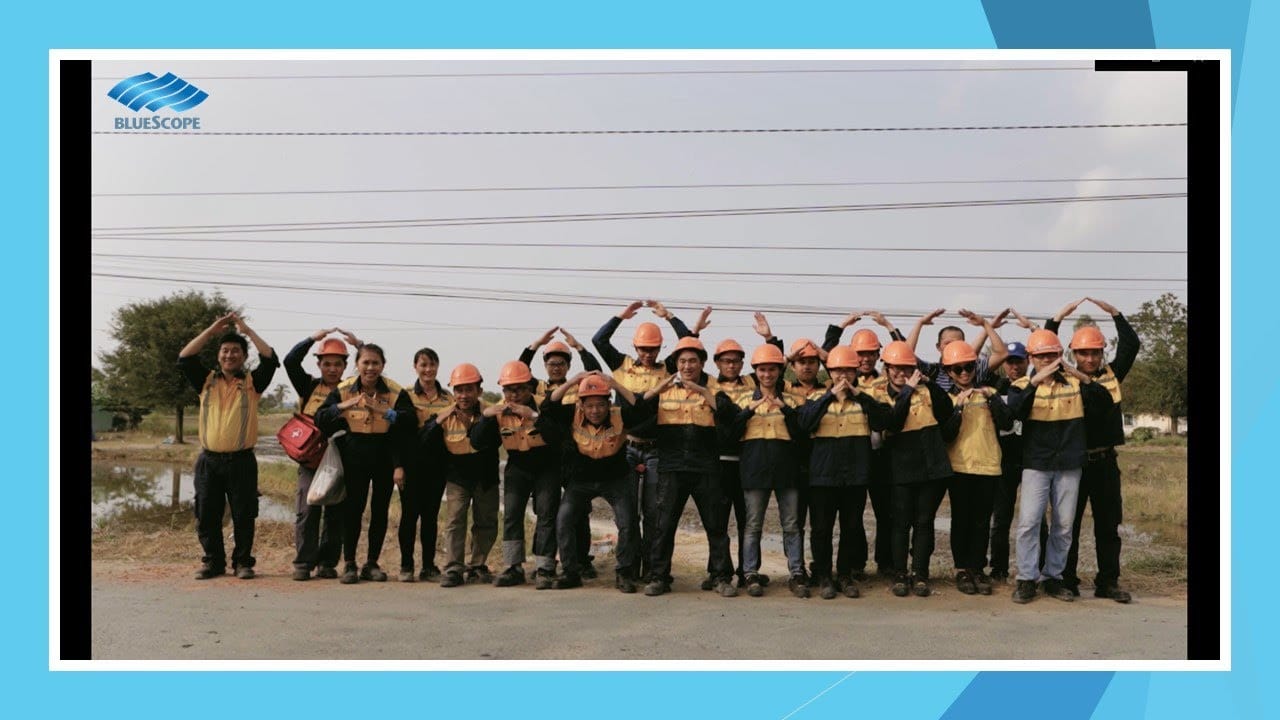 Under the company motto "CREATING CONNECTIONS", NS BlueScope Vietnam not only creates connections with partners and customers, but also creates connections with each employee to develop a practical program that helping the poor and bring values for the community. At the end of 2019, NS BlueScope Vietnam cooperated with Habitat Vietnam to deploy the program "TOGETHER BUILD HOUSE FOR THE POOR", donating 2 houses to 2 local residents in Tien Giang province.
The difference of this year's program compared to the previous programs is that this is the first time each NS BlueScope Vietnam employee directly dedicated their time and efforts to building beautiful house and giving it to the local residents which help them making preparations to enjoy a warm Tet holiday.
That shows that not only NS BlueScope Vietnam but also every employee in the company always aware of Corporate Social Responsibility and accompany with the company in implementation this.
NS BlueScope hopes that this program will be a premise to connect not only with employees but also with partners to develop many other programs, bring values to the community.