26th April 2022
NS BLUESCOPE VIETNAM – RESPONSIBLE SOURCING FORUM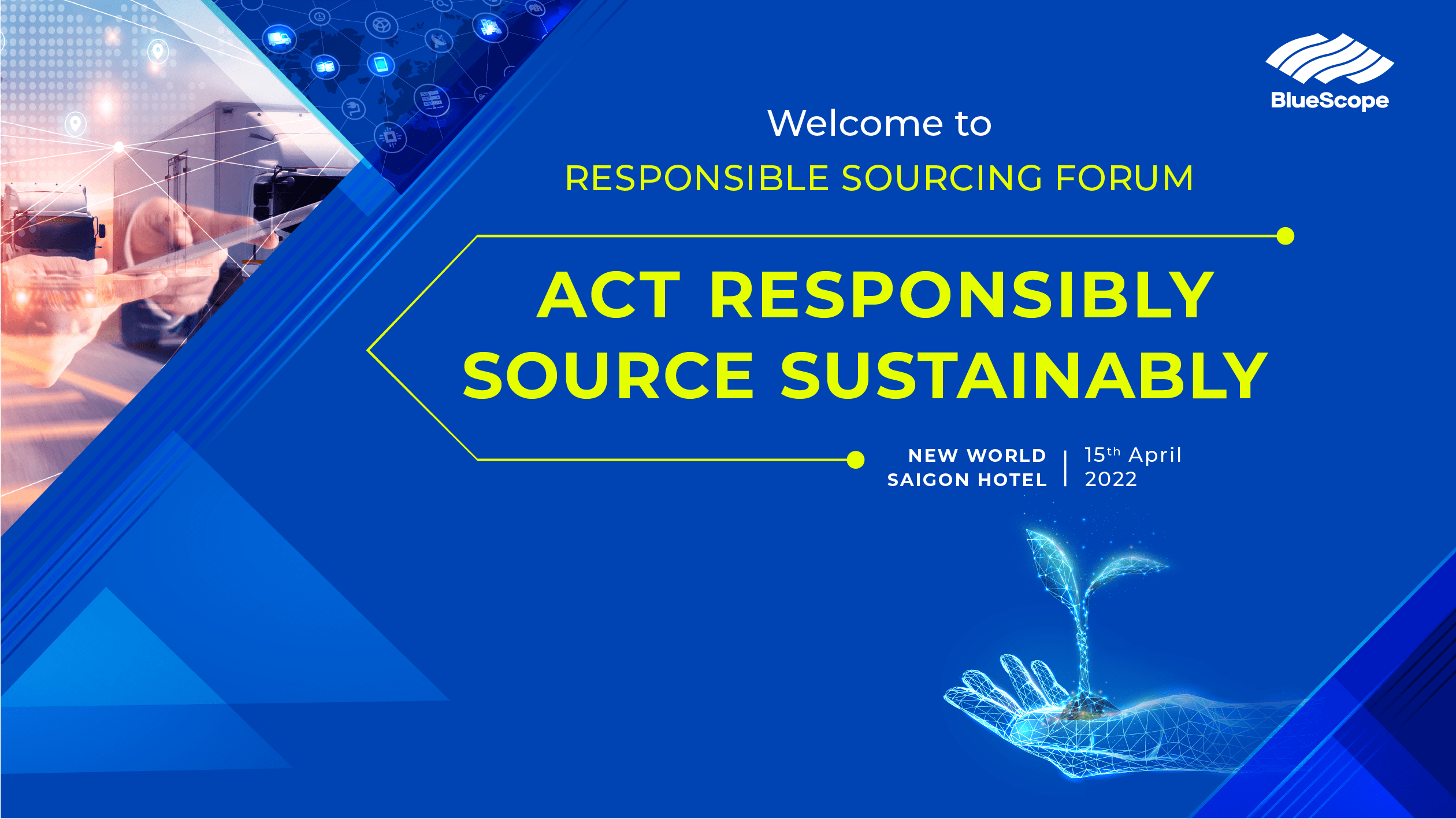 Ho Chi Minh City – NS BlueScope Vietnam recently organized the Responsible Sourcing Forum to announce its Responsible Sourcing program strategy for the 2022 – 2030 period and responsible sourcing strategy for addressing climate change to 2050, as well as introduced case studies demonstrating reductions in greenhouse gas emissions and dealing with climate change. The forum was attended by industry experts and a large number of suppliers within NS BlueScope Vietnam's supply chain.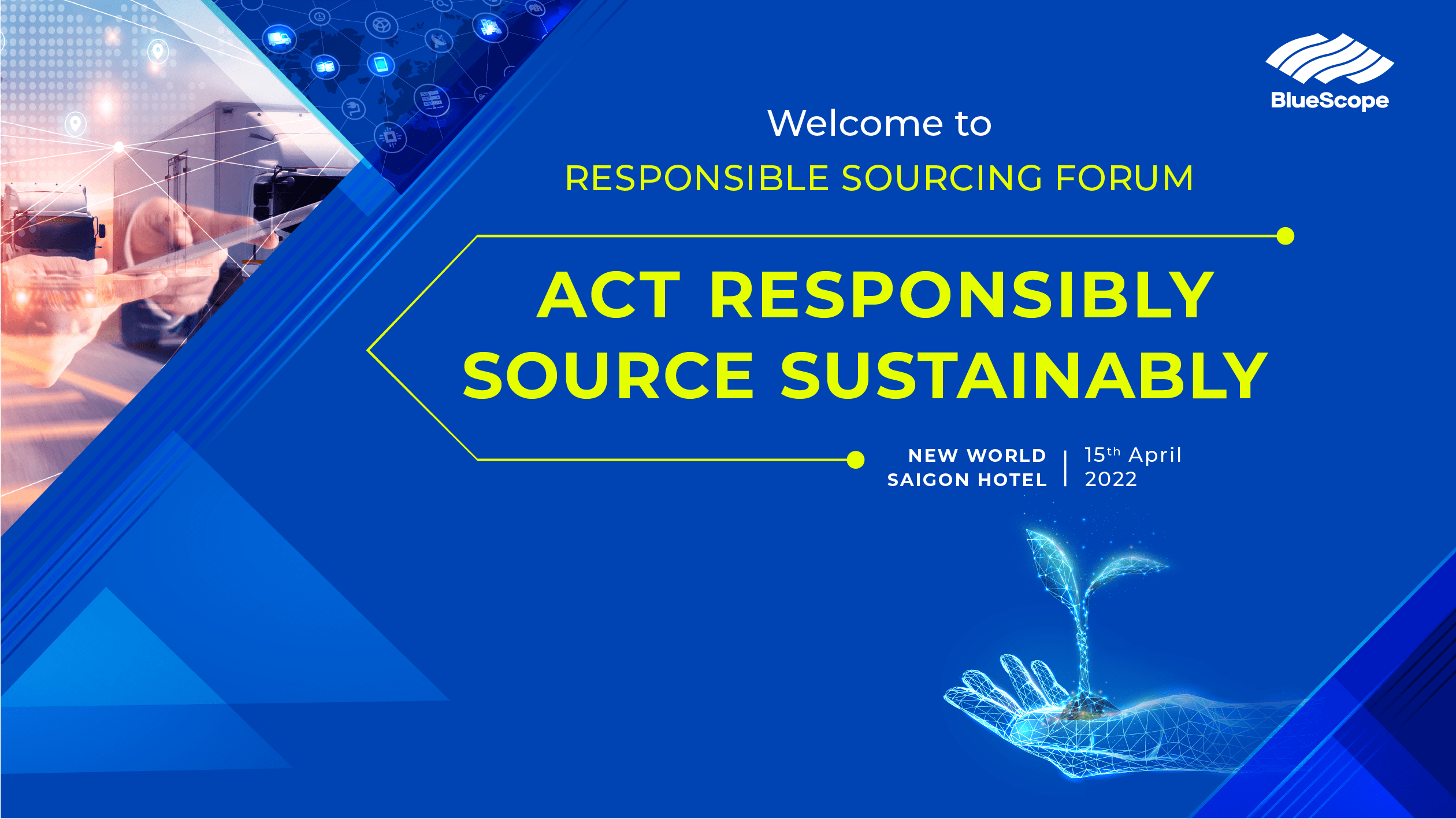 The Forum focuses on sustainability Supplier Code Of Conduct for suppliers in the company's supply chain, updating more standards on addressing climate change.
Vietnam is seeing fast economic growth yet suffers significant impacts of climate change. At the UN Climate Change Conference (COP26), Vietnam made strong commitments on addressing climate change, heading towards the goal of net-zero emissions by 2050. This is a premise for domestic enterprises, as well as foreign-invested enterprises, to pay more attention to reducing greenhouse gas emissions and building a sustainable supply chain, working together towards the goal of carbon neutrality by 2050.
As a galvanized steel company with great passion for social responsibility in Vietnam, in 2019, NS BlueScope Vietnam launched the Supply Chain Sustainability Forum to introduce corporate standards for sustainable development and operating principles, as well as a vision for the company's supply chain. Following the success of the Forum, the Responsible Sourcing program for the 2022 – 2030 period focuses on sustainability standards for the company's suppliers with updated standards on climate change.
"Over the next eight years, we are on track to reduce our carbon emissions by 30% and move towards carbon neutrality by 2050 – in line with the Government's target. We hope to spread this goal across our entire supply chain to create a business community that is carbon neutral by 2050," said Ms. Bui Phuong Mai, Vice President of Supply Chain of NS BlueScope Vietnam at the Forum.
According to Ms. Nguyen Dinh Minh Tam, Operation, Compliance and Risk Director of BSI Vietnam, greenhouse gas emissions mostly derive from the use of raw materials, including those for production, transportation, etc. Therefore, this will also be the focus to cut down greenhouse gas emissions. "Firstly, we need to focus on how to use energy or materials efficiently, and secondly is the role of reducing emissions, improving processes, and increasing operational efficiency," said Ms. Tam at the forum.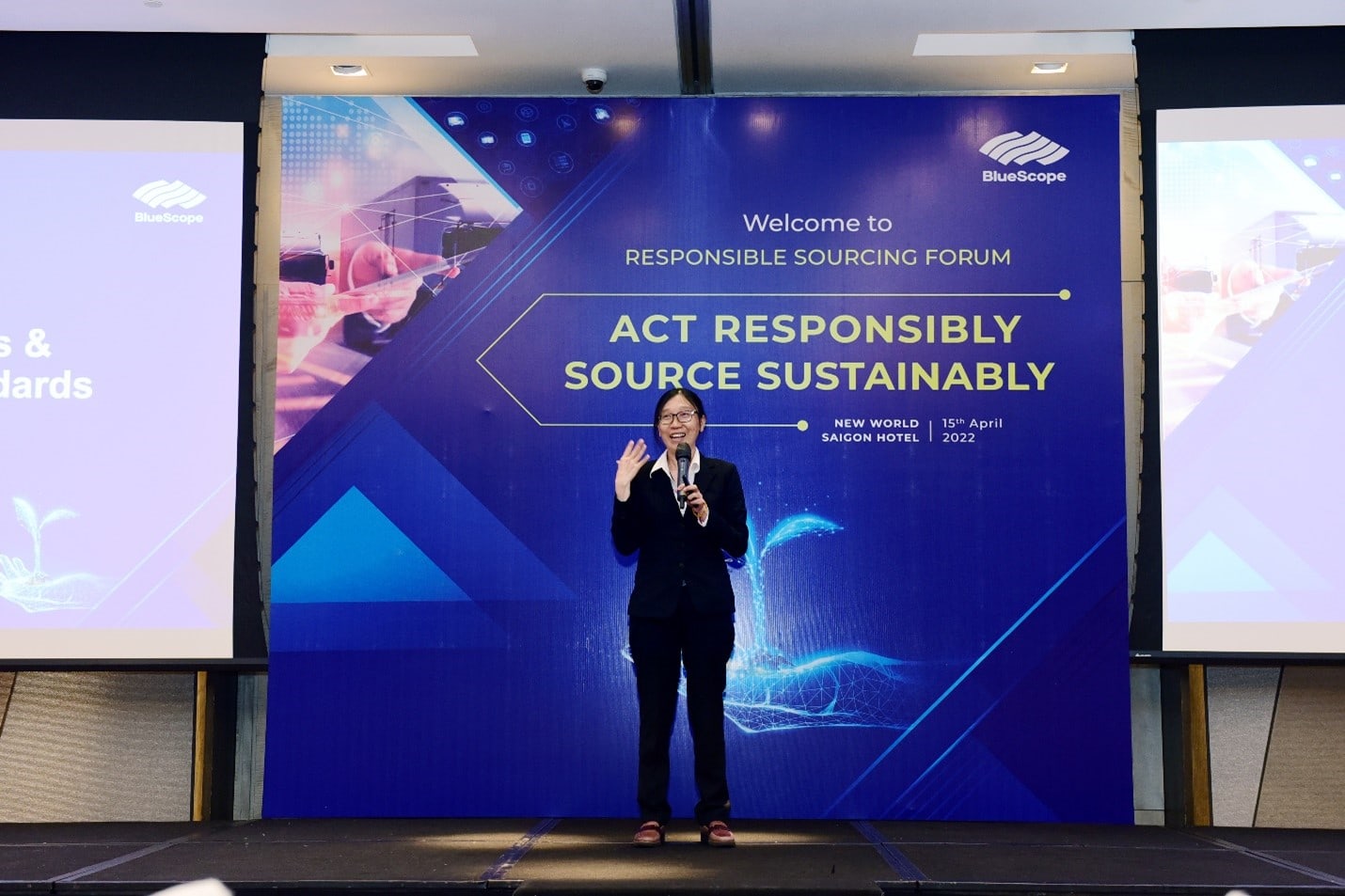 Ms. Nguyen Dinh Minh Tam believes that the efficient use of raw materials is the key to reducing greenhouse gas emissions.
In early January 2022, the Government of Vietnam enacted Decree No. 06/2022/ND-CP, providing regulations on the reduction of greenhouse gas emissions and protection of the ozone layer, which requires the implementation of a greenhouse gas inventory for facilities that emit 3,000 tons of CO2 or more (meaning an annual consumption of 1,000 tons of oil equivalent or solid waste treatment facilities with an annual operating capacity of 65,000 tons). Therefore, achieving the net-zero target not only helps businesses meet government regulations, but also serves future operations when businesses enter developed markets of the United States, Japan, European Union, etc., because net-zero is now a prevailing global trend.
Simultaneously, at the forum, NS BlueScope Vietnam presented awards to supply chain partners who have made great efforts to combat climate change. Hoa Lam Transport Service Trading Company Limited was honored for pioneering efforts in green transportation, transforming means of transport from EURO2 to EURO4 technology. Posco Vietnam was also honored for positive improvements in its production operations, cutting 70% of fuel consumption for its boiler systems. In addition, WESTERN Refrigeration was also recognized for its achievements in inspiring the community to address climate change. WESTERN Refrigeration is known for its green material solutions that make green buildings more efficient. For example, the QuadCore insulation core solution for cold storage facilities helps to decrease the building's electricity consumption by 15-20%.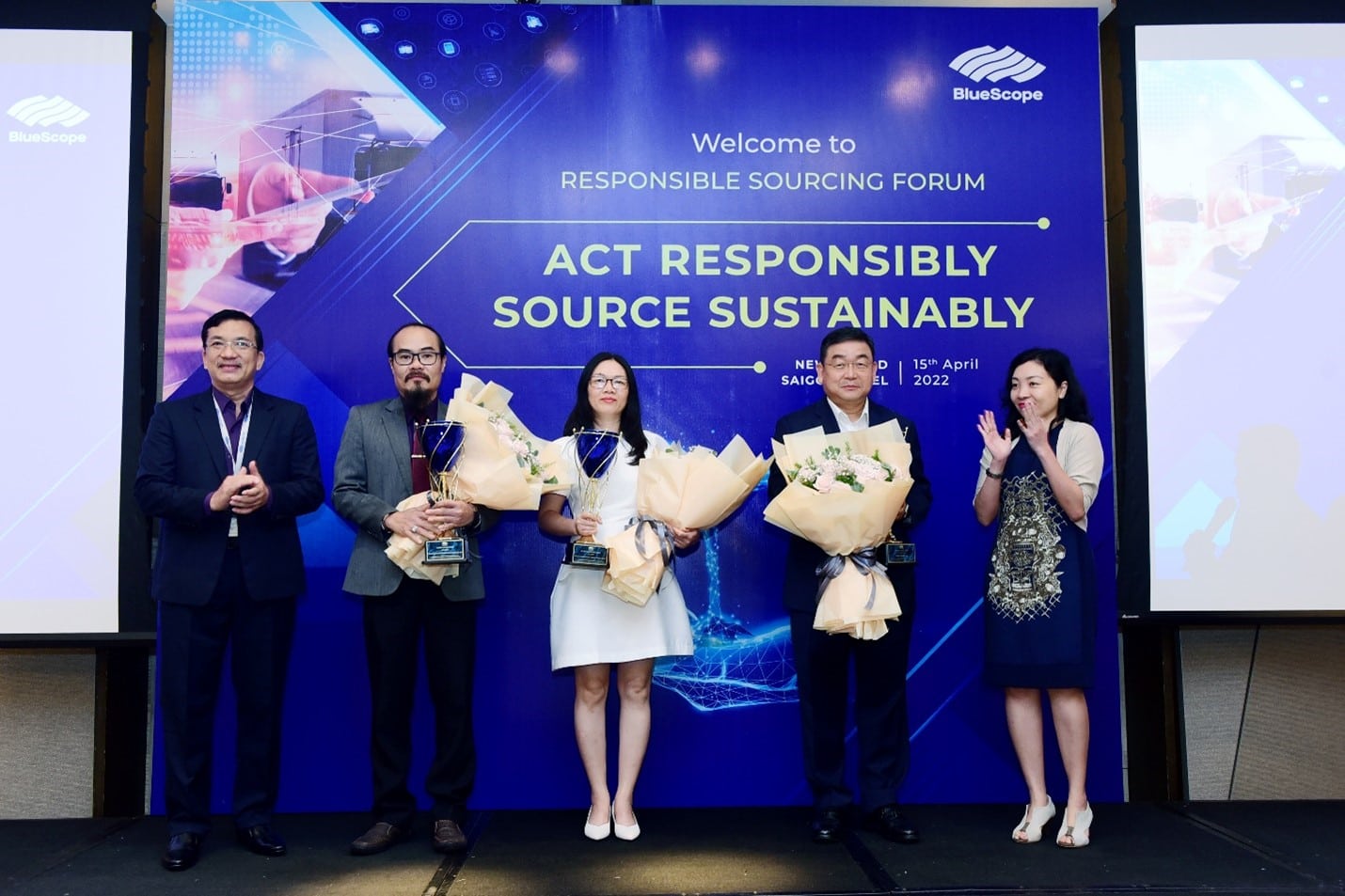 NS BlueScope Vietnam honors partners in the supply chain who have made great efforts to combat climate change.
The forum marks the very start of a series of events to educate NS BlueScope Vietnam's suppliers on the awareness of reducing carbon emissions when the whole industry is entering a 'new normal' after the Covid-19 pandemic. The company is expected to organize workshops, seminars, field visits, etc. to train and build a supply chain that is responsible for the environment and for society as a whole.